Texas
Texas is home to summer music festivals, luxurious accommodations, waterparks and outdoor fun.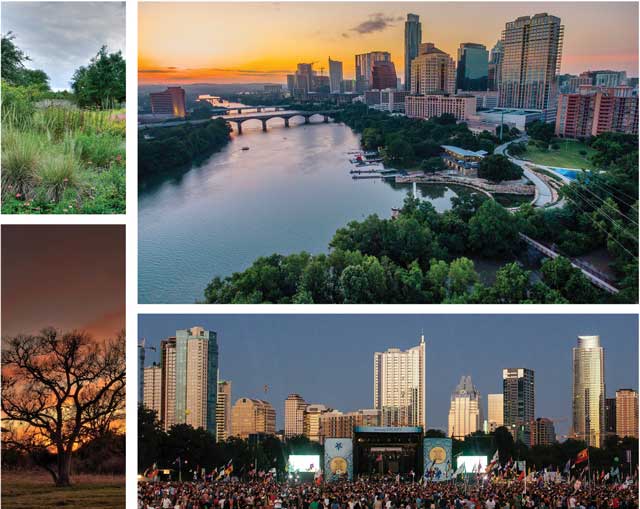 Austin This Live Music Capital of the World is a corporate, high-tech metropolis, but signature areas remind many of Austin's quaint, beautiful weirdness.
Zilker Park, with Barton Springs, is a landmark. The former is home of the three-day Austin City Limits music festival and has hundreds of acres of open areas for picnicking, kite flying and general loafing. The latter is a swimming area with crystalline, 68-degree water. Just a walk away on Barton Springs Road is the original Chuy's restaurant with its signature margaritas.
Former First Lady Lady Bird Johnson was a naturalist whose name marks two outdoor paradises. Lady Bird Lake, formerly Town Lake, is a dammed up portion of the Colorado River. Thousands of people run and hike daily on the trails around the lake, while hundreds more paddle or row themselves in it.
The Lady Bird Johnson Wildflower Center is a research-educational facility devoted to sustainable practices and conservation. More than 700 species of wildflowers native to Central Texas make it a botanical delight. Visitors routinely see owls, hares, cardinals, jays, buntings and finches. If you're lucky, you might witness a roadrunner slam a snake to the ground for a quick meal or a lynx hunting rodentia. – Brian Wilson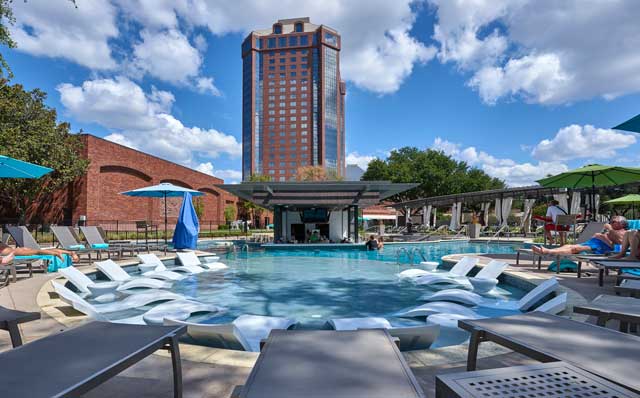 Hilton Anatole, Dallas
Big D can be an oven in the summer, but one doesn't need to leave this toney resort to cool off. JadeWaters has 14 kid-centered activities, a lazy river, two 180-foot water slides, a swim-up bar, luxury cabanas, poolside picnics and poolside spa treatments. The Anatole also has an 80,000-square-foot fitness center, tennis courts, a running track and lap pools. For those who are less physically active, there is a small art museum, a luxury spa oasis and sundry boutiques.