Kansas
Travel options abound in Oklahoma's northern neighbor for history buffs and nature lovers.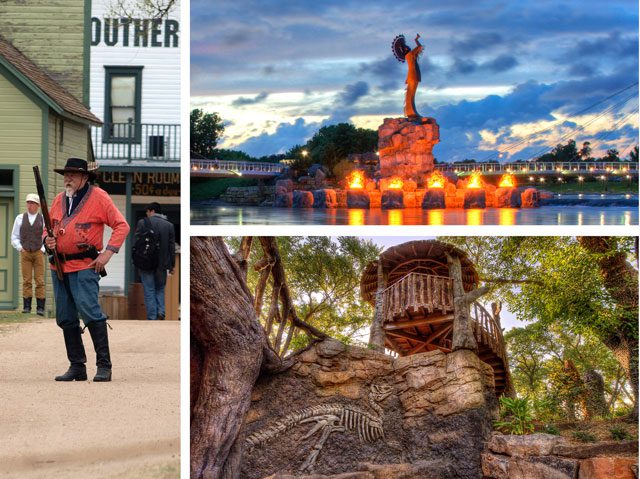 Wichita Kansas's largest city, in the south-central part of the state, is often overlooked by those drawn to the Topeka-Lawrence-Kansas City corridor. However, three gems can make for a pleasurable long weekend.
Botanica, with its 30 gardens, is celebrating its 30-year anniversary. The 2,880-square-foot butterfly house allows visitors to see the insects interact with hundreds of plants. Throughout 17.6 acres are ideal spots for weddings, always popular at Botanica. The Chinese Garden of Friendship captures traditional architecture, art and culture reflective of the Ming Dynasty.
At the confluence of the Little Arkansas and Big rivers downtown stands the Keeper of the Plains, a 44-foot-tall steel sculpture symbolizing how Native Americans hold the ground between the two waterways as sacred. The five-ton statue sits atop a 30-foot pedestal. The Keeper of the Plains Plaza is also home to the Mid-America All-Indian Center.
Next to the Arkansas River in central Wichita is the Old Cowtown Museum, one of the oldest open-air facilities of its kind in the Midwest. Fifty-four historic and re-created buildings embody the city's significant role along the Chisholm Trail. More than 10,000 artifacts, from textiles and furnishings to tools and furniture, exemplify life in the latter part of the 19th century. – Brian Wilson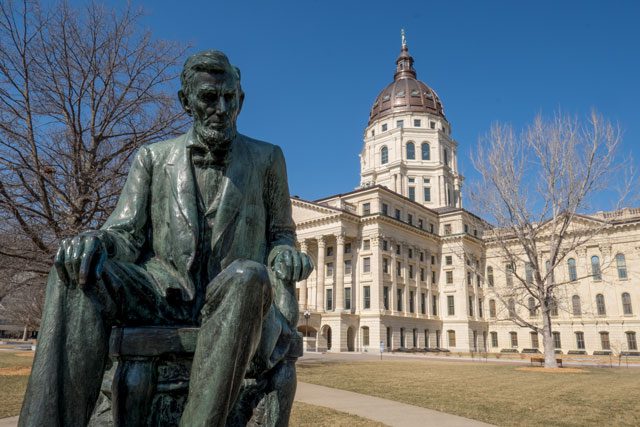 Topeka
The state capital delights history buffs, who don't have to limit stops to the capitol. But if that's the start, see "Tragic Prelude," John Steuart Curry's famous mural of radical abolitionist John Brown. Elsewhere, the original capitol was Constitution Hall (1863-1869). The Ritchie House, one of Topeka's oldest homes, was an Underground Railroad stop. Brown vs. the Board of Education of Topeka, Kansas, the landmark Supreme Court case ending school segregation, has a National Historic Site with an interactive museum.