Colorado
While Colorado may be known as a home for skiing, there are many fun options for summer travel as well.
Denver This city of opposites is aggressively young, yet steeped in Old West heritage … filled with terrific hotels but dedicated to the great outdoors … an energetic metropolis with ethnically embedded neighborhoods.
Prepare to fall head over heels in Cheesman Park, a must-see, wedding-worthy oasis of shade, grass, walkways and a jaw-dropping, 150-mile-wide vista of the Rockies, all the way from Pikes Peak to Mount Evans. It's at 1599 E. Eighth Ave.
Lower downtown Denver (LoDo) is where it's at: cool bars, great restaurants, appealing shopping, stay-out-late nightspots and fascinating galleries. Check out the glass-walled Museum of Contemporary Art and its rooftop garden. And Coors Field, home of the Colorado Rockies MLB team, is right next door.
Feeding into LoDo northwest from the Capitol is 16th Street Mall, a masterpiece of convenience, charm and vehicle-free ecology. You can get there via free shuttles running continuously up and down past unusual shops, taverns, ethnic eateries and the legendary Brown Palace Hotel.
Capitol Hil is full of opulent Victorian and Tudor mansions as well as the home of Titanic survivor Molly Brown and the Denver Botanic Gardens (with orchids, the Monet Pool, rare and endangered plants, and 45 formal gardens). – Chuck Mai, AAA Oklahoma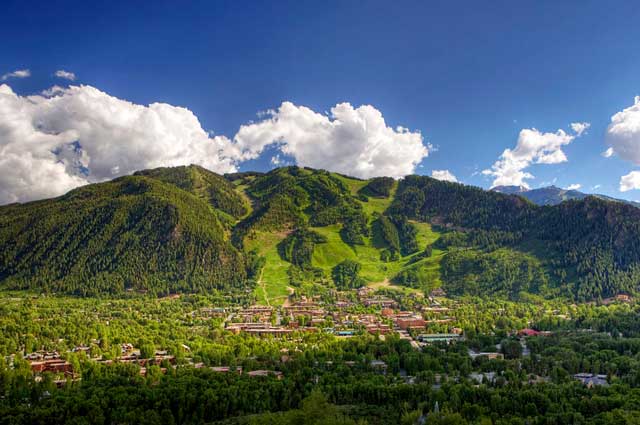 Aspen
Winter sports dominate Aspen, but summer is a close second. The best hiking trails follow clear, flowing streams where refreshing, natural sounds and smells of the Rockies permeate the psyche.
Walking the town is great fun with eclectic shops, one-of-a-kind taverns and restaurants, and views of the mountains. Wander over to the Wheeler/Stallard Museum in an 1888 Queen Anne Revival-style house. Also in the summer, take in concerts at the Aspen Music Festival.