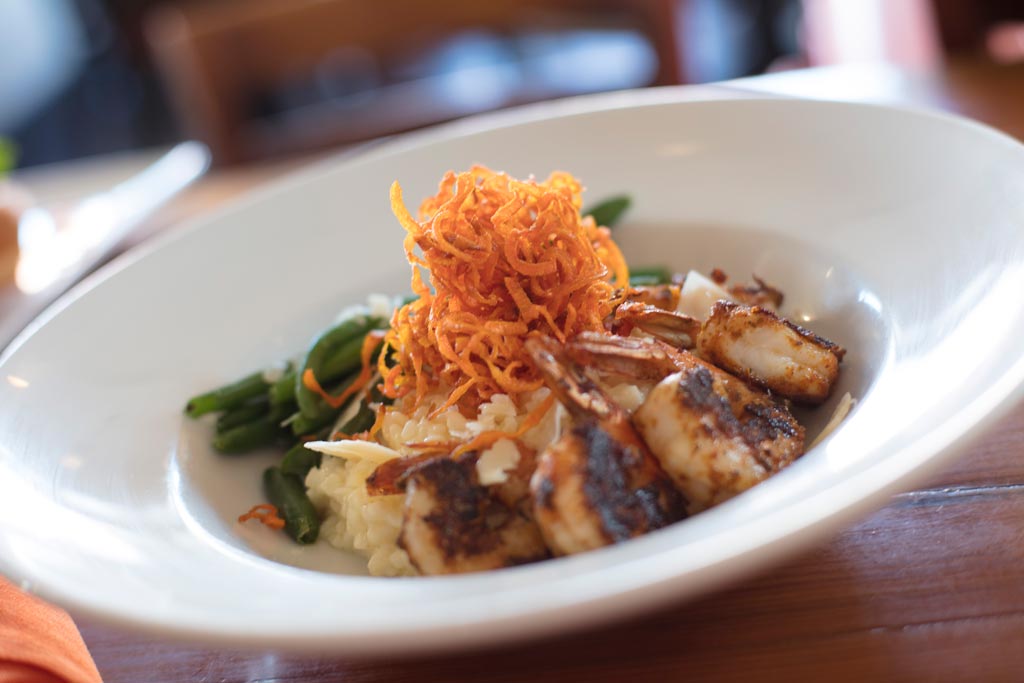 Family and pet friendly, wine and brew friendly, and even vegan friendly, Picasso Cafe in the Paseo District of Oklahoma City offers a relaxing, colorful atmosphere that Pablo himself would push away from his table at 4 Gats in Barcelona to join. A late 1920s structure filled with natural light, dark wood, Spanish tiling and local artists, Picasso's does what it sets out to do: foster, feed and water a community.
When it comes to the menu, chef Ryan Parrot, "Master and Commander" of the kitchen, consistently nails it. Having a 50 percent meat-based menu tied in with a 50 percent vegetarian offering, Parrot and crew deliver everything – from the house black (Angus) and blue burger, creative hand-tossed pizzas and salads to amazing flavors and familiar favorites from around the world, like the jackfruit tikka masala.
Picasso himself said,  "Give me a museum and I will fill it." Picasso Cafe, in turn, says, "Give us a community and we will nurture it." And that is exactly what Parrot and company do.
Visit picassosonpaseo.com for information on the joint's monthly, five-course, veggie-and-wine dinner, slated next for April 17.