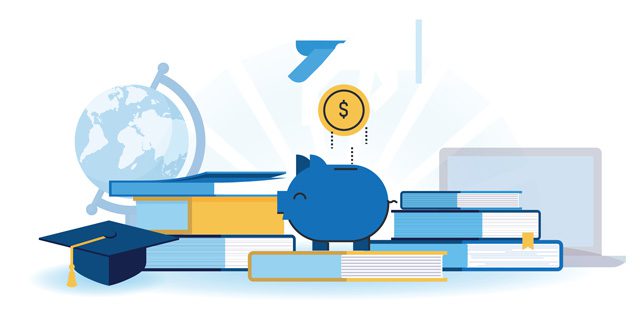 [dropcap]Being[/dropcap] accepted into college can be exciting endeavor, but figuring out how to pay for it…not so much.
With the cost of attendance going up every year, college can become difficult to fund when it includes the several other added expenses that are not always considered during the application process. Once in college, students are required to pay for their own textbooks, food, insurance, transportation and other living expenses.
Chad Blew, director of the Office of Scholarships and Financial Aid at Oklahoma State University, has some helpful tips on how to pay for college and all the associated incidentals.
According to Blew, creating a game plan to ensure graduating on time should be the first consideration. Create a budget and set spending limits, he says, and watch out for credit cards. Students with little or no income who buy with credit can quickly fall behind in payments and be subject to high interest rates.
Sometimes high school students can get a jump start on college credit by taking courses through an Advanced Placement program (AP), CLEP exams, and the International Baccalaureate program (IB), thus shortening the time it takes to receive a degree. OSU admissions can provide more information about these programs, Blew says.
"At OSU, the average number of credit hours to complete a degree is 120 credit hours," Blew says. "To graduate in four years, you must complete 30 credit hours per year. One extra year of school costs you additional money and potential earnings."
To get financial aid, the best tip is to start planning early, Blew says. By Oct. 1 of their senior year of high school, students should complete the Free Application for Federal Student Aid with the help of their parents.
This is how students can qualify for federal financial aid in the form of grants, which do not need to be paid back, or federal student loans, which must be paid back, Blew says. Additionally, families who earn less than $50,000 a year should enroll their students in Oklahoma Promise no later than the end of sophomore year of high school. Oklahoma Promise is a higher learning access program that pays tuition at state universities in Oklahoma. Anyone interested in the program can learn more at www.okpromise.org.
Prospective students should also consider less expensive housing options if possible. Ideas include commuting to college, selecting the room and meal plan which best fits the student's budget, considering moving off campus or trying for a position as a resident advisor, which may provide free or reduced room and board costs.
The amount paid for books and supplies may be reduced if students shop for used books and weigh carefully which course material is absolutely necessary, Blew says. For other supplies, look for local sales. Pens, pencils, paper and notebooks for sale at the local discount dollar store work just as well as supplies available for purchase at chain retail office supply stores. The same goes for computers, printers, microwaves, mini refrigerators, sheets, comforters and towels. Always shop around to get the best deal to outfit a dorm room or apartment.
When considering medical insurance, don't forget to check out health care benefits available through the Affordable Care Act. According to information provided by HealthCare.gov, most young adults can stay on their parents' family plan until they turn 26, even if they are married or still living with their parents.
Students can also work part-time to pay part of college costs, says Blew. For example, the Federal Work-Study Program provides an opportunity to earn money while going to school. Ask schools if they participate in the program, and lastly, most schools have placement offices that help students find employment and personnel offices that hire students to work on campus.