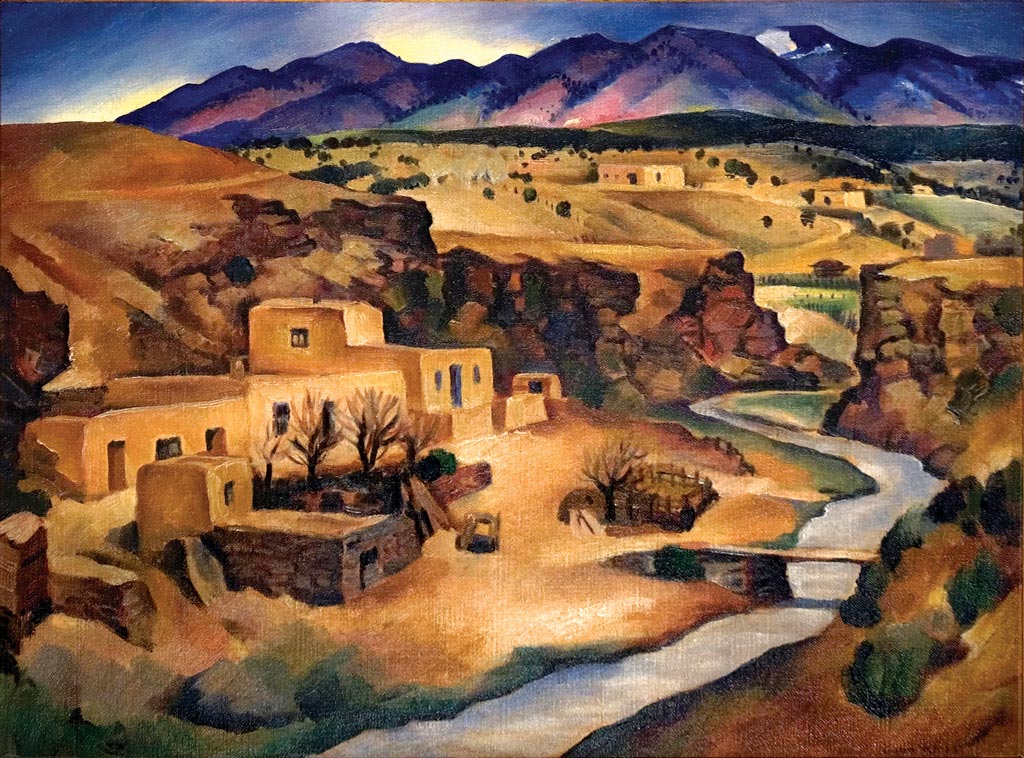 Jump into the American Southwest this month through Gilcrease Museum's newest exhibition, Seasons of the Desert: Landscapes of the American Southwest.
Featuring works from the collection of Gil Waldman and Christy Vezolles, the exhibition showcases art that aims to change perceptions of this region.
"Seasons of the Desert explores shifting views of the Southwest in the winter, spring, summer and autumn," says Lacy Wulfers, communications manager at Gilcrease. "Works in this exhibition shatter the notion of the desert as a place of monochromatic desolation. By showing the cycle of the seasons in the Southwest, this exhibition explores how artists helped change impressions of American deserts and inspired an appreciation for the unique southwestern landscape.
"The works in the exhibition range from realist scenes to heavily abstracted modern portrayals of the landscape. These paintings cover the past 100 years, from artists working in the 1910s to contemporary artists working today. Each painter in this exhibit depicts the desert as a vibrant place, worthy of an artist's brush."
Seasons of the Desert runs until June 10 in the Sherman Smith Family Gallery. For details, visit gilcrease.org.