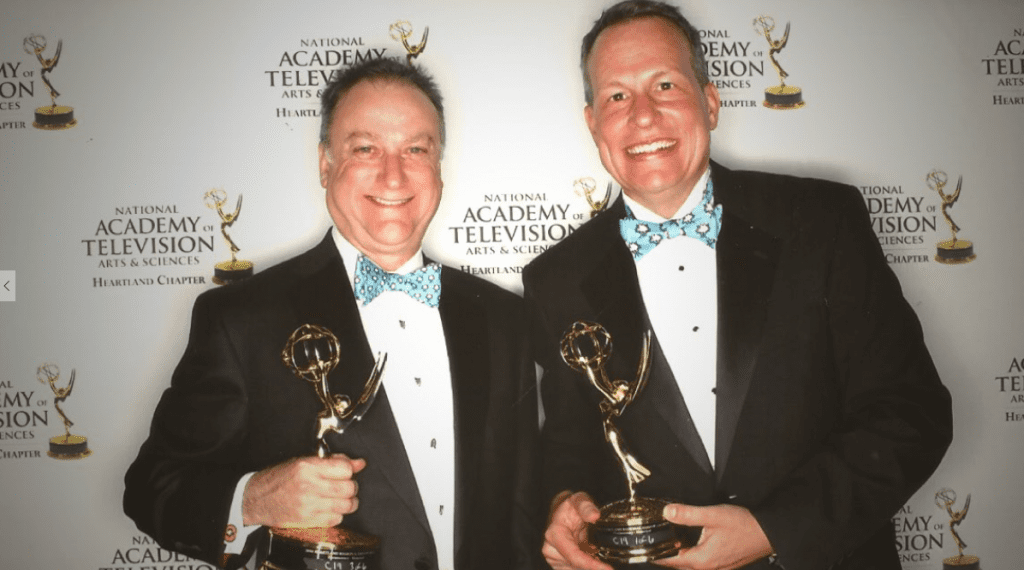 [dropcap]Two[/dropcap] Oklahoma documentaries were awarded with Heartland Emmys last weekend in Denver. Boomtown: An American Journey won in the Best Historical Documentary category and Osiyo, Voices of the Cherokee People: Remember the Removal Bike Ride was awarded the prize in the Best Cultural Documentary category.
Boomtown, a project of the Tulsa Historical Society, was produced by Kirkpatrick & Kinslow Productions with Tulsa Historical Society Executive Director Michelle Place as technical adviser, Bunee Tomlinson directed and composer Aaron Fulkerson wrote the music and directed Tulsa's TCC Signature Symphony for the score.
The documentary features rare footage of Tulsa's Greenwood Financial District and archival images of the 1921 Tulsa Race Riot as well as the story of Route 66. It is the first in a series of films that will focus on periods of Tulsa's history, including the Muscogee (Creek) Nation's forced removal to Indian Territory and the impact of oil on the city.
"This is a milestone award for the Tulsa Historical Society," Place said. "When we began production on this film, little did we know we would have the incredible opportunity to compete for such a prestigious award. Now, we are beginning our research and quest for funding for the second in the series, which will be announced soon."
Russ Kirkpatrick, producer and executive producer for Boomtown along with Andy Kinslow, said the documentary was done with an all-Oklahoma film crew and wouldn't have been possible without the work of many people and organizations, including narrator and technical adviser Michael Wallis, the Tulsa Office of Film, Music, Arts & Culture and the Oklahoma Film Commission.
"It's great because it's about Tulsa," he said. "It's really Tulsa's story, and that's an exciting story to be able to tell. I think there are so many stories to be told about Tulsa, whether it's oil or architecture; the people who live here or the people who moved here in the city's early years."
Osiyo, Voices of the Cherokee People is a series produced by Cherokee Nation Businesses. The show received an award for its segment on 19 cyclists who retraced the steps of their ancestors on the Trail of Tears on the 2015 Remember the Removal Bike Ride. The show is hosted by Jennifer Loren, who also serves as executive producer. Sterlin Harjo and Jeremy Charles serve as directors on the show, and Amanda Clinton was named as supervising producer for the winning episode, and Charles Elmore was listed as editor.
Boomtown is available for purchase at the Tulsa Historical Society or on Vimeo, while Osiyo, Voices of the Cherokee People is available to watch on the show's website, or watch it below.