"We're a donation-based museum," says Lauren Gandara, who greets people at the American Pigeon Museum and Library (APM&L). "There's no entry fee. So people can come and check us out for free."
Gandara is also the caretaker and mother hen for the museum-owned pigeons that live at what's called "the Loft." It's a habitat next door to APM&L, where there's plenty of room for the birds to fly and live freely. But weather permitting, APM&L visitors may view 16 breeds of live pigeons at the museum.
"I don't bring them to the museum if it's too hot," explains Gandara. "And they don't live in these cages. We just display them here for visitors. Some of our birds are personable, make great pets and can be trained. Several know me when I walk into the Loft, and they land on my shoulder."
The family-friendly, self-guided-tour museum has spacious, wide-open rooms and can hold up to about 100 people. APM&L targets the history and heritage of humankind's oldest feathered friends, and guests visit from around the world.
The venue offers exhibit rooms that display how pigeon carriers impacted communications during wartime, and pigeon racing as a popular sporting event. A third room offers knowledge of different types of high-brow pigeon breeds. This space includes information about passenger pigeons which were North America's most populous birds 200 years ago, prior to extinction. One flock was estimated at 3.5 billion birds. A fourth room houses a research library.
With hundreds of breeds, and as the oldest domesticated bird, some pigeons can wing it for 1,000 miles, and may reach speeds of 90 miles per hour over shorter distances (with the wind's assistance). They are found in both domesticated and feral states. They've been used for food and entertainment. And one of the oldest methods of long-distance communication is via homing pigeon – a Roman army used them 2,000 years ago for that purpose. In fact, history is replete with pigeon contributions to the world, such as the German pharmacist who used pigeons to deliver medicine in 1907.
There are fancier breeds, like show breed pigeons. And there are homing breeds, a.k.a. racing pigeons; some of them have pedigrees like horses. People breed homing pigeons for speed, whether to race professionally or just for fun. And it's a popular sport, with associations and clubs circling the globe.
Enthusiasts sometimes invest heavily in pigeons. The priciest racing pigeon, as of Nov. 2020, sold for a feather-whopping $1.9 million. And race-winning-prize monies can be just as impressive.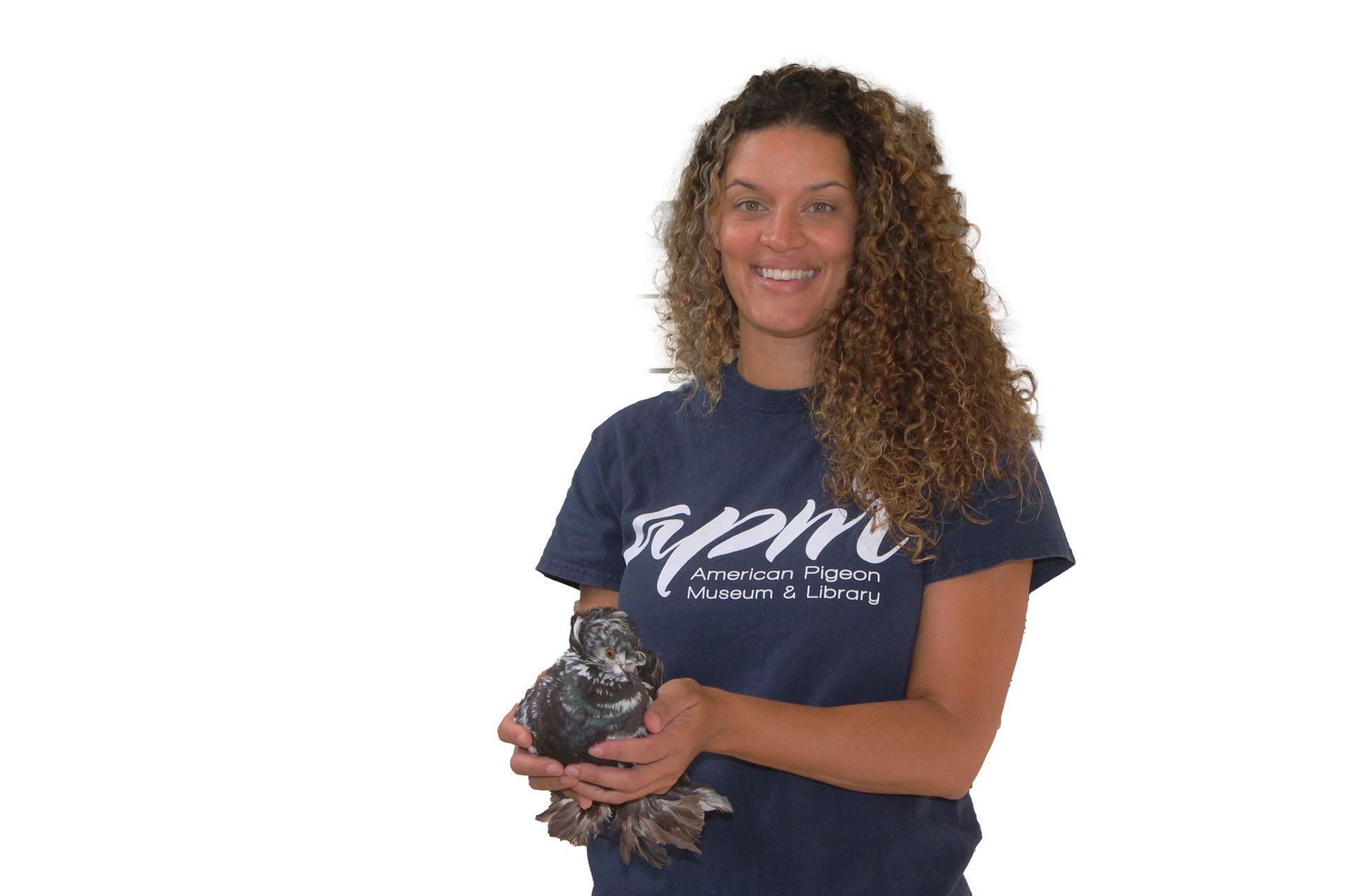 A national organization for pigeon racing hobbyists founded in 1910, the American Racing Pigeon Union (AU), standardizes rules for the sport, awards cash prizes and promotes the sport. Since the AU was already located in Oklahoma City, the APM&L originally formed there in 1973. And the board members chose to roost its new state-of-the-art museum next door to the AU, creating a central hub for pigeon fans. Located at 2300 N.E. 63rd St., the APM&L is open Fridays from 1 p.m. to 5 p.m., and Saturdays from 10 a.m. to 4 p.m. Call 405-478-5155 to make an appointment.