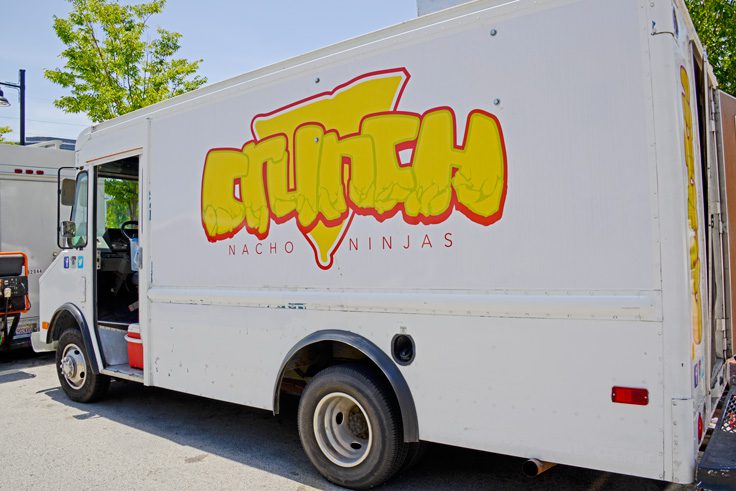 When another food truck fell into the lap of Josh Lynch, the owner of Dog House, it was almost synchronistic timing. He'd just created his wonton nachos, and now, instead of slinging them out of his hot dog truck, Lynch has 'em lining up at Crunch: Nacho Ninjas. Having something unique and different that he knew people liked, Lynch says, made starting Crunch a logical step.
Along with wonton nachos, Crunch serves carne asada nachos, veggie nachos and Little Ninja Nachos for the kids. Always experimenting with new flavor combinations, Lynch hopes to continually have one-of-a-kind and unforgettably-good bites available. Current concoctions in the works include Irish, Italian, Greek, pad thai and curry nachos.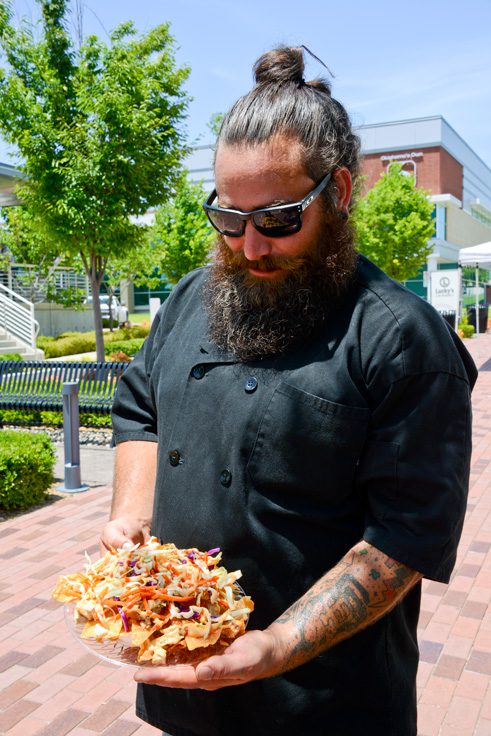 Rolling around Tulsa, you will most likely find Crunch at 13th and Boston on Tuesdays and Guthrie Green on Wednesdays. Lynch, a founder of the food truck rodeo and hangout spot The Park in the Pearl, hopes to see Crunch joined by other tasty trucks at the park Tuesday through Sunday. The park, the "biggest patio" in town, says Lynch, is set to open on Sept. 12 and 13. For more information, visit Crunch's Facebook page.