Oklahoma's favorite son Will Rogers once said: "We do more talking about progress that we do progressing." And in some Oklahoma cities, progress often looks like orange traffic cones, delays and detours.
Other progress has threatened one treasured asset in our small Oklahoma towns in the past century: the main street districts and historic downtown centers that reflect ample history and culture.
In the not-too-distant past, Main Street in America was near the brink of extinction. The advent of big-box retailers, the increasing use of interstate highways and turnpikes and the economic collapse of our oil industry in the 1980's all contributed to the decline of occupancy and utilization in these areas.
The Oklahoma Main Street Program
Enter The Oklahoma Main Street Program, which was launched in 1986 with funding from the state legislature, under the umbrella of the Department of Economic and Community Affairs – which later became the Oklahoma Department of Commerce. The inaugural towns of Alva, Anadarko, Duncan, Okmulgee and Tahlequah were selected from numerous applicants, and one year later, five additional towns joined. Duncan, Okmulgee and Tahlequah are still active participants in the Main Street Program over 35 years later.
In 1992, the program expanded to include both a Small Town and an Urban program, providing resources for communities with less than 5,000 people as well as larger cities with more than 50,000 people. Eventually, a third component was developed for Mid-Size cities, so no one was left without support.
The program has continued to evolve, partnering with other state agencies to host annual events and conferences. They have even pioneered Main Street Week. Other services include training in volunteer development, promotion, organization, visioning, work plan development, design assistance, business development, interior design consultation and reinvestment reports.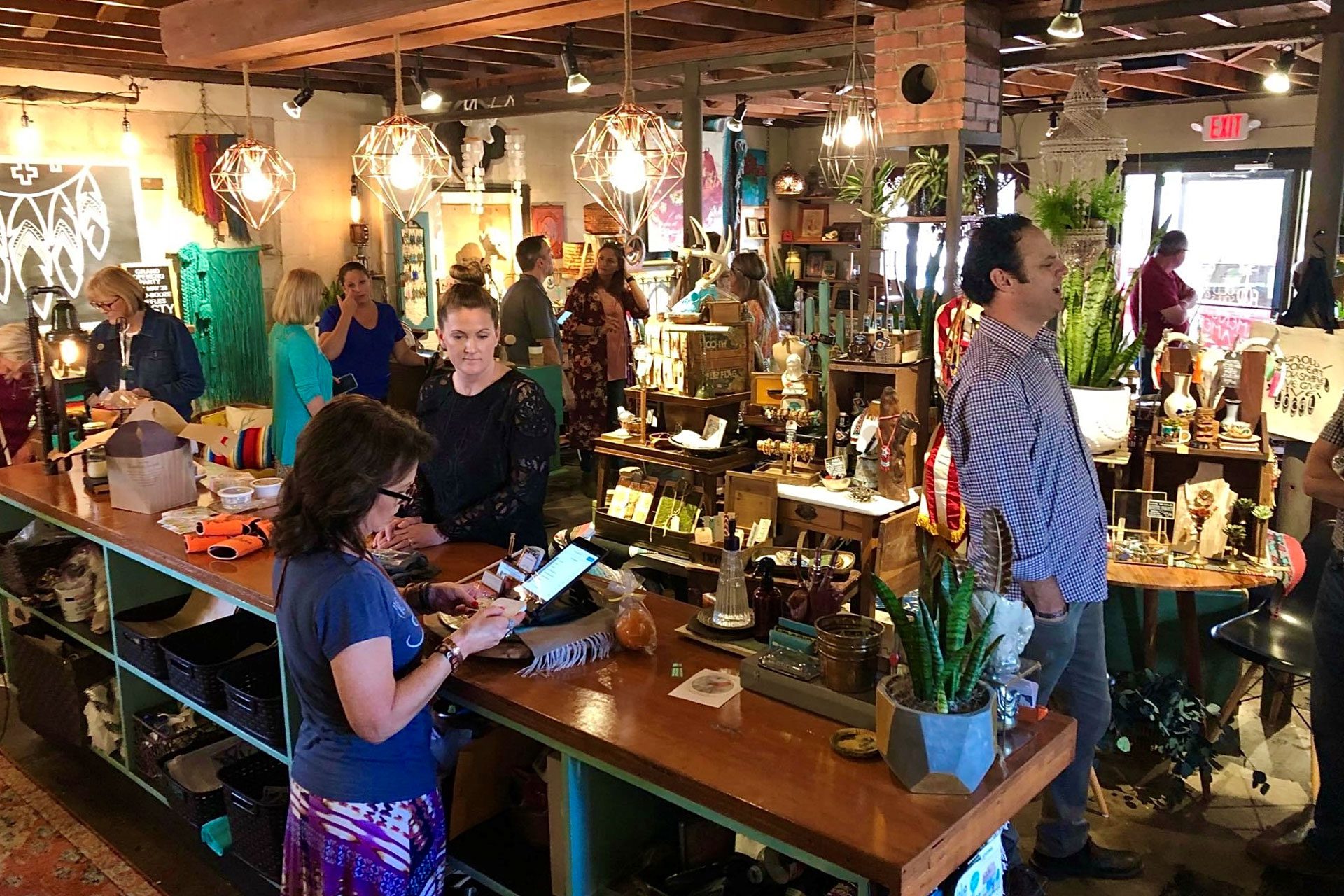 On the Horizon
In 2020, Kendall-Whittier Main Street Association in Tulsa won national recognition with the Great American Main Street Award (GAMSA) from the National Main Street Center.
State Main Street Director Buffy Hughes was excited about this milestone.
"Of course, we were thrilled with an Oklahoma district gaining such prestigious recognition, but what I'm equally proud of is the ongoing work in so many cities. The people in these communities really want to do something to improve their downtown. I get excited when a start-up organization announces their first facade grant, and it's their enthusiasm which makes this work so fulfilling."
Hughes was also pleased to announce that they had hired a Route 66 Liaison, Kerry Barrick, who will be instrumental in working with the cities along Route 66 as the state approaches the 100th anniversary of the Mother Road in 2026. Additionally, the staff is working with Latinx communities, recruiting new cities, and incentivizing the establishment of electric vehicle charging stations in these districts. This will, in turn, help draw travelers off the interstate and into Oklahoma's main street districts and towns.
Since its inception, the Oklahoma Main Street Center has generated more than $1.8 billion in total public and private reinvestment, created over 20,000 new jobs and helped in the development of 5,839 new or expanded small businesses. Cities which would like to gain access to the resources and support offered by the Oklahoma Main Street Center can apply via the Oklahoma Department of Commerce website.