Home
Architect, Residential
Architects transform home dreams into realities, but you should only trust the highest rated designers to draw up your new dwelling space. In Tulsa, Jack Arnold combines the elegance of times past with the modern styles popular today, and John Duvall of Duvall Architects listens carefully to the wants and needs of clients. Brian Freese of Freese Architecture has a sharp eye for every detail, and Michael R. Dankbar of Unique Residential Design brings an old-world, European vibe to his distinct homes.
In OKC, Rand Elliott of Elliott + Associates Architects takes a minimalist, clean approach to his homes. Mixing the beautiful and the functional, the team at Fitzsimmons Architects collaborates to create stellar homes, and Sam Gresham of Sam Gresham Architect creates diverse, affordable housing for people across the Midwest.
Architect, Commercial Firm
KKT Architects Inc. has a heavy stake in Tulsa's architecture, with projects like the Guthrie Green pavilion and Fly Loft. The team members at MATRIX Architects Engineers Planners collaborated on the BOK Center and Tulsa Convention Center. And don't forget about Selser Schaefer Architects, who honor the past and future of Tulsa; team members completed the TCC Center for Creativity and Tulsa Ballet's Hardesty Center for Dance Education.
HSEarchitects in Oklahoma City is a small yet mighty architectural powerhouse of talent. If you're looking to retain creative control, D5 Architecture puts the client in the driver's seat, and you can thank TAP Architecture for the historical preservation of buildings like the Skirvin Hilton Hotel.
Bathroom Fixtures
Great fixtures can turn a bathroom from blah to beautiful. Heatwave Supply and Showroom carries a plethora of brands and models in its 6,000 square foot showroom, and Hoffman Fixtures Co. can provide you everything from counter tops to shower doors. Ferguson Bath, Kitchen and Lighting Gallery was a top reader pick in Tulsa and OKC and combines friendly staff with a wide selection of products.
Expressions Home Gallery in OKC, formerly Morrison Supply Company, mixes luxury and functionality for the perfect bathroom. And for unique and custom fixtures, visit Designer Hardware by Faye.
Cabinetry 
The right cabinet can completely transform a room. Mill Creek Lumber has you covered for custom cabinets, plus doors and moldings. Jay Rambo Co.'s clean and sleek designs are perfect for the modern home, and Sullivan's Custom Cabinetry has been a reliable Tulsa go-to since 1980.
Northwest Building Supply in OKC is all about the customer's satisfaction, and Cooper Cabinet Systems has cabinet options for a variety of homes or businesses. You can also head to Monticello Cabinets and Doors for classic, timeless cabinets that will never go out of style.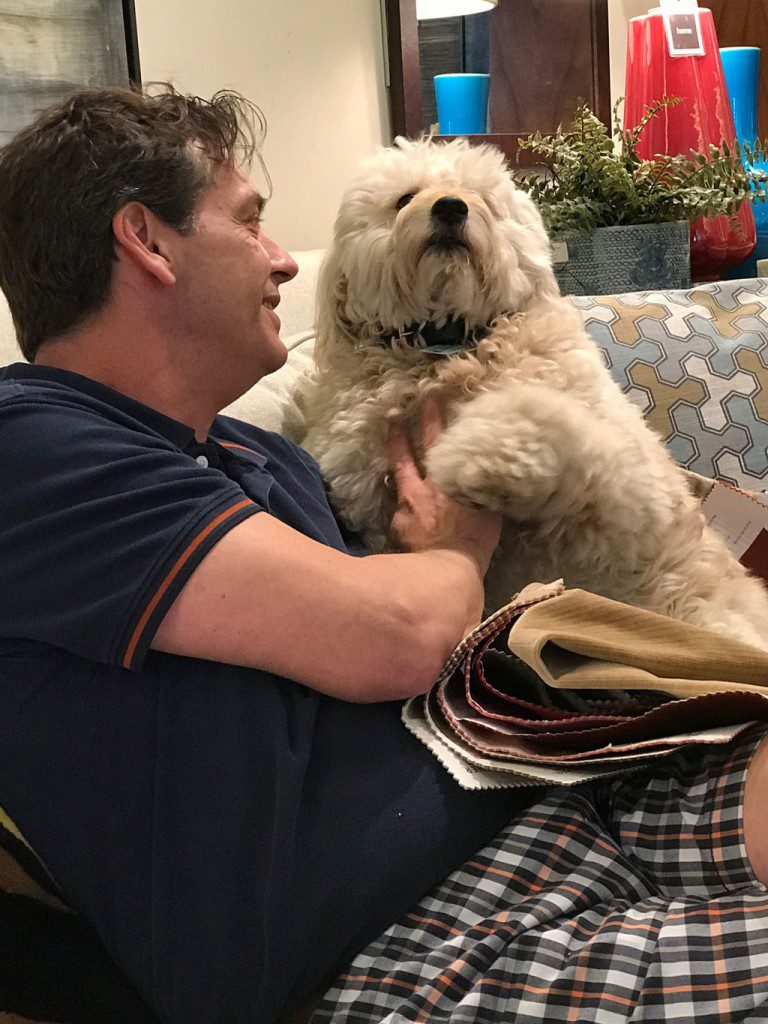 Designer Home Furnishings
Richard Neel Interiors has one-of-a-kind products for every room in your home. Head to SR Hughes for funky yet functional deco, or visit Hawley Design Furnishings for unique pieces from designers including the owner, Mark Hawley.
OKC doesn't disappoint in home furnishing. 30A Home offers understated yet strong pieces. Interior Gilt has everything you need for bed, living and dining rooms, plus kitchen, and Mister Robert Fine Furniture and Design offers high-end materials that will last a lifetime.
Electric Services
You'll always need someone to help keep the lights on. Gilley Electric has been in business since 1978 and works on all kinds of homes and businesses. Aspen Electrical Services LLC offers convenient and cost effective services, and Colburn Electric specializes in residential electrical services and repairs. Houchin Electric Co. can do it all: industrial, commercial and residential. Harp Service Co. has been in Tulsa for over 25 years and offers easy financing, and Firefly Electricians is a group of dependable and reliable electricians ready to help.
Innovative Electric Edmond is one of the most sought-after electrical contractors in the Oklahoma City Metro area. Integrated Electric focuses on home entertainment, security and lighting, and Cobb Electric has been working with the residents of OKC since 1962.
Flooring Company
Carpet One Floor and Home was named again as Tulsa's favorite flooring company for its helpful staff and wide selection. Renaissance Hardwood Floors only uses the highest quality wood for its flooring choices, and Superior Wood Floors and Tile has a wide array of products to peruse and choose. C&C Tile and Carpet offers free estimates and has been open in Tulsa since 1957.
OKC offers up the Smith Carpet and Tile Center, a family-owned, local establishment with years of experience. Star Flooring is a full-service establishment that offers far more than run-of-the-mill flooring options. Metro Flooring and Interior Design in Moore has carpet, hardwood, tile, stone and plenty more flooring picks.
Furniture Store
For more than a century, Bassett Furniture has provided a wide selection of beautiful furnishings. Mathis Brothers Furniture remains a top pick in Tulsa and OKC for all furniture needs, and Luxe Furniture and Design offers luxury options with classic, timeless designs.
Edmond Furniture Gallery is a family owned business with more than 20 years of experience. Hemispheres, true to its name, brings in furniture from all across the globe, and At Home offers a sprawling show room where you'll be sure to find exactly what you need.
Heating and Air
Summer in July with no AC? That nightmare is escapable in both Tulsa and OKC with Airco Service, the official service company of the OKC Thunder. McKinney Heat and Air is the perfect choice for servicing and installations, and Air Comfort Solutions in both Tulsa and OKC knows just how to keep the inside temperature perfect. DaVco Mechanical Contractors offers reliable, quick service, and Air Assurance keeps the atmosphere in your home or office ideal.
A1 Heat and Air in the OKC metro also offers innovative solutions and quality work.
Home Builder
A home builder can be one of the most important designations you make in life – so be sure to choose the best. Barron and McClary General Contractors sets high standards of excellence and honesty, and Jordan and Sons is the perfect company for those in search of a luxury builder. Brian D. Wiggs Homes and Jim Rackleff Co. are favorites among Tulsa homeowners, and Simmons Homes puts the client first.
In Edmond, Matt Wilson Custom Homes and Pools has been developing neighborhoods, pools and homes for over 30 years. Kent Hoffman Construction believes no request is too small or big for a customer, and Homes by Taber creates elegant and affordable dwelling spaces for OKC residents.
Home Improvement/Appliance Store
Readers in Tulsa and OKC first look to Lowe's and The Home Depot on their searches for home improvement help. In Tulsa, readers also voted Metro Appliances and More a top pick for any and all home improvement needs.
Harry's TV, Video and Appliances in OKC provides outdoor and indoor home tools, electronics and more, and Conn's has appliances, electronics and a large variety of home improvement tools.
Home Security
After your home is built, you should take extreme precautions to keep it secure. In Tulsa, Guardian Security Systems offers smart and simple solutions to your security needs. AT&T Digital Life Home in Tulsa and OKC can easily create a tech-smart home for its dwellers in both Tulsa and OKC, and Advance Alarms will provide a security analysis for your home and recommend the most technologically advanced gadgets to protect your home.
ADT Security Services in Tulsa and OKC offers high-tech security systems, home automation, alarms and surveillance. TAG: The Alarm Group also carries the latest technologies to protect your most precious assets.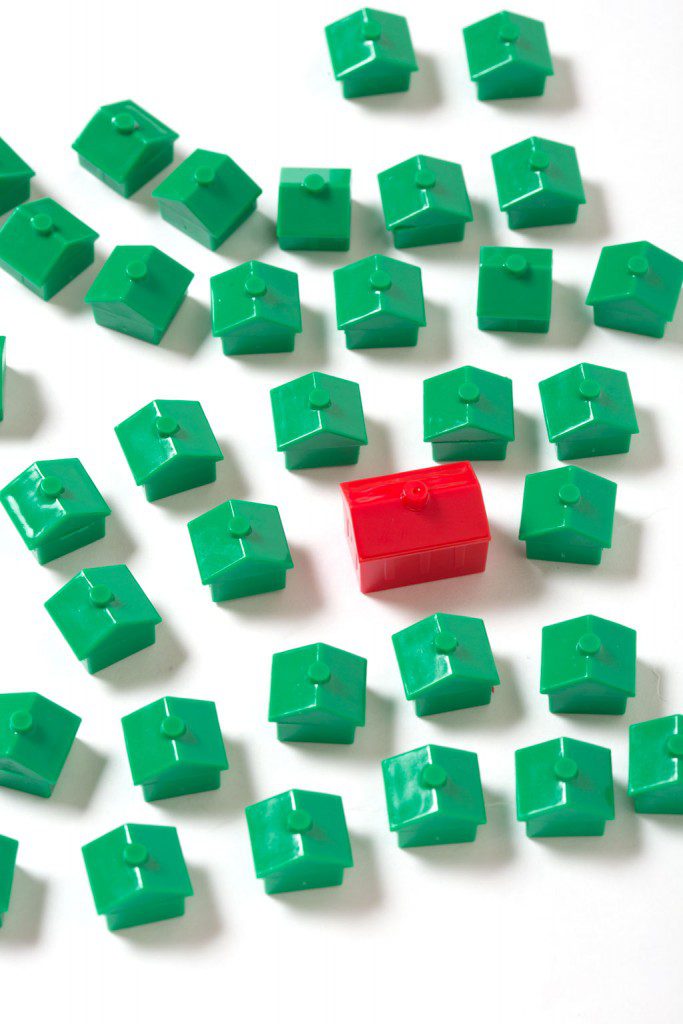 Indoor/Outdoor Lighting
Lighting creates ambiance both inside and outside the home. LunaScapes in Tulsa specializes in expert lighting to create beautiful illuminations. Phos Electric can light up your indoor and outdoor landscapes and art. Tulsa Landscape is celebrating 60 years of service in the local community, and Moonlit Gallery Outdoor Lighting can create the perfect environment for your outdoor spaces.
In OKC, you can't go wrong at Lowe's. Hunzicker Brothers also offers excellent customer service and years of experience, and although FLX Architecture and Interior Design only opened in 2013, it has quickly become a mainstay in OKC lighting.
In-Home Video/Audio
If you desire to create a home theater experience in Tulsa, head to Video Revolution for high quality products and service. Audio Advice has also won readers' loyalty, as has Newave Technology of Tulsa.
Readers in OKC rely on Audio Dimensions for all their in-home theater needs. Sound Advice can customize audio and video needs to fit any home, and Ford AV offers design, installation, training and quality service.
Interior Designer
If you haven't the eye for interior design, trust the experts to turn your house into a home. In Tulsa, Richard Neel Interiors has won the acclaim of readers with its expert designers. Christopher Murphy Designs takes sophistication to new heights, and the Austin Bean Design Studio offers up clean, crisp interiors and friendly service. SR Hughes only curates the highest quality ambiances, and Silex Interiors can guide you through a complete design overhaul.
Carson See of Sees Designs in OKC has been a design staple for over 40 years, and 30A Home provides high caliber advice and products. Jennifer Welch of Jennifer Welch Designs enchants her clients with a fascinating mixture of sophistication and whimsy.
Kitchen Designer
The kitchen is often the focal point of the home, especially if you love to cook (or eat), and Kitchen Ideas can provide you with high-functioning equipment that looks snazzy, too. The employees at Carriage House Design know all the most recent must-haves in kitchen design. Surfaces specializes in – you guessed it – all the surfaces of your kitchen, and Kitchen Concepts will design and create your dream cooking space.
Head over to KB Gallerie in OKC for classic, sleek designs for the modern consumer. Urban Kitchens works tirelessly to capture the essence of the client, and A Karen Black Company has fulfilled kitchen dreams for OKC clients for more than three decades.
Landscape Designer
Curate some outdoor ambiance at Southwood Landscape and Garden Center, Green Country's largest independent garden center. Try Kingdom Landscape for exquisite attention to detail, or Clare Ashby Landscape Architect for sustainable beauty. Hardscape Materials will undoubtedly have everything you need to create the landscape of your dreams.
In OKC, Caviness Landscape Design gets creative and innovative with its numerous outdoor designs. John Fluitt Landscape Design is also an OKC reader's choice, along with TLC Garden Centers; its employees will go above and beyond to ensure every client's satisfaction.
Lawn and Garden Store
If you're a DIY master, some stores in Oklahoma are a cut above the rest in terms of supplies. Westlake Ace Hardware always has an employee on hand to offer help or advice, and Southwood Landscape and Garden Center has a wide selection of tools to choose from. Sanders Nursery will provide you all the equipment necessary to create a beautiful garden. Visit Ted and Debbie's Flower Garden for a family-owned, local floral haven, or head to Under the Sun Garden Center in both Tulsa and OKC for your outdoor needs.
Voters in OKC again praised TLC Garden Centers for its vast selection and customer service, along with home improvement behemoth Lowe's.
Lawn Maintenance
Voters in Tulsa turn to LawnAmerica and TruGreen Lawn Care to keep their lawns green and healthy. Kingdom Landscape also offers high quality service and products.
In OKC, Urban Lawn and Garden received top marks for their consistent work. Squared Away Lawns will surely keep your lawn the envy of the neighborhood, and Allmighty Lawns is all about customer satisfaction and quality.
Lighting Store
The experts at Garbe's can assist you with the most complicated lighting issues. Readers in Tulsa and OKC both voted Andrews Lighting and Hardware Gallery as another top pick for offering up a wide selection of fixtures in every home. LifeStyles was another Tulsa and OKC sweep and offers a lifetime guarantee on fixtures.
OKC readers named Voss Lighting as a superior choice for customer service and products.
New Development
In an ever-changing architectural landscape, Tulsa and OKC have both seen the additions of popular new developments in recent years. The Edge at East Village, a luxury apartment complex, is situated in downtown Tulsa and offers plenty of upscale amenities. RiverWalk Crossing has felt a resurgence of energy with the addition of new restaurants and businesses, and The Boxyard offers food, drink, banking, shopping and more in a compact location.
OKC's 21c Museum Hotel offers a SoHo-vibe and a boutique hotel experience. The SoSA District, short for the South of St. Anthony (Hospital), is a thriving inner-city district in OKC that has garnered local attention as of late. Carnegie Centre, a multi-use building in downtown OKC, is a resident favorite. Woodland Park is another top reader choice for a place to relax on a nice day, and the ever-growing Innovation District invites young business men and women to create new ideas for an expanding city.
Paint Store
Oklahomans rely upon Sherwin-Williams in Tulsa and OKC for their paint needs.  Benjamin Moore, around since the 1800s, never fails to provide quality paint. Spectrum Paint specializes in protective coating to keep your paint looking fresh for years to come, and Elder Paint and Wallpaper has held the trust of Oklahoma consumers for decades.
H-I-S Coatings in OKC offers up high quality materials and a large selection, and Anchor Paint always leaves consumers satisfied.
Pool Designer
For those looking to add an aquatic component to the backyard, look no further than Fiesta Pools and Spas in Tulsa for years of quality and experience. Atlantis Pools and Spas is another top pick for Tulsans, and Dolphin Pools and Spas will work tirelessly to create a backyard escape like no other. Blue Haven Pools and Spas won over readers in both Tulsa and OKC for its custom swimming pools and spas.
OKC offers up Caviness Landscape Design, which works with clients all across the United States thanks to the employees' prowess and skills. Prestige Pools and Spas is another OKC pick that succeeds with its efficiency, quality and service.
Plumbing Service
Nothing is worse than a pesky plumbing problem, but Mullin Plumbing provides fast and reliable service to keep things moving smoothly in your home. Airco Service was voted up again for excellent service, as was Allied Plumbing Service. Roto-Rooter is a full service plumber for residential and commercial locations, and Williams Plumbing and Drain is the place to call in a time-sensitive plumbing emergency.
OKC has its fair share of excellent plumbing options, like Lonnie's Plumbing and Keith Bailey Plumbing, which each offer quick, efficient and quality work. Mike Ramsey's Plumbing rounds out an impressive list of businesses to call in the wake of a plumbing mishap.
Real Estate Company
Get the best real estate company on your team when you decide to to buy or sell a home. In Tulsa, Walter and Associates will get your home sold at top price in top time. McGraw Realtors has many skilled Realtors ready to help you transition into a new home. Keller Williams Realty earned top marks in Tulsa and OKC, and Coldwell Banker is a reliable choice for Tulsa area residents.
OKC homeowners look to Century 21 when buying or selling their homes, and Prime Realty also offers expert work at a quick pace.
Remodeler
If you're wanting to make a major change to your home, certain remodelers in Oklahoma are a cut above the rest. Visit Powers Design and Build for a quick and skilled renovation of your home. David Trebilcock Construction never fails to impress clients, and Signature Properties can transform a drab home to a masterpiece.
Kent Hoffman Construction in OKC combines excellent customer satisfaction with top-tier work. Remodeling Concepts has one goal: to transform your home, just the way you want it. Lastly, Lee Remodeling and Construction will go above and beyond to make your dreams a reality.
Roofer
The roof is the cherry on top of a beautifully renovated home, and A-Best Roofing is Tulsa's top choice for a quality roofer. Elliott Roofing won the votes of readers in both Tulsa and OKC, and T-Town Roofing has been serving Tulsans for over 30 years.
OKC residents praise Troy Benear Roofing for a job well done, along with another excellent roofer, Basey's Roofing.
Storm Shelter
With the unpredictable weather, Oklahoma is the ideal state for a storm shelter. F5 Storm Shelters can construct a shelter that will protect your family in Tulsa or OKC. Great Plains Storm Shelters has won the trust of Tulsa residents, as have FamilySAFE and TornadoSafe.
Those seeking shelter in OKC voted for Storm Safe Shelters and Oklahoma Shelters to shield them from any storm. Biggs Backhoe and Trucking also provides quality shelters for OKC residents.
Title/Escrow Company
Choosing the right escrow company can alleviate stress and streamline the home buying or selling process. Guaranty Abstract Co. and Tulsa Abstract and Title Co. are both favorites for Tulsa residents, while many others turn to FirsTitle for their escrow needs.
Voters in OKC trust American Eagle Title Insurance Co. and First American Title, while others recommend The Oklahoma City Abstract and Title Co.
Window Company
In search of new windows? Visit Thermal Windows in both Tulsa and OKC, where every product is manufactured right here in Oklahoma for quality assurance. Window World is another top pick for readers in Tulsa, and voters in both Tulsa and OKC praise Pella Windows and Doors for superior quality and service.
OKC also offers Champion Window, which provides a free in-home estimate and reliable service.
---
Select a Category