Shopping
Antique Shop
Searching for that one-of-a-kind antique gem can be a rewarding and exhilarating afternoon activity. The Market at Walnut Creek hosts 120 distinct showrooms selling rare home decor, gifts and accessories. You could get lost in Windsor Market's massive 34,000 square foot showroom, or try Zoller Design and Antiques for aged and beautiful furniture.
Antique seekers in OKC head to RINK Gallery for retro and funky finds; others search through the 23rd Street Antique Mall for hidden gems like vintage barber's chairs, pipes and shoes. And Mockingbird Manor Antiques was voted to the top again with rooms filled to the brim with decor, furniture and other interesting tchotchkes.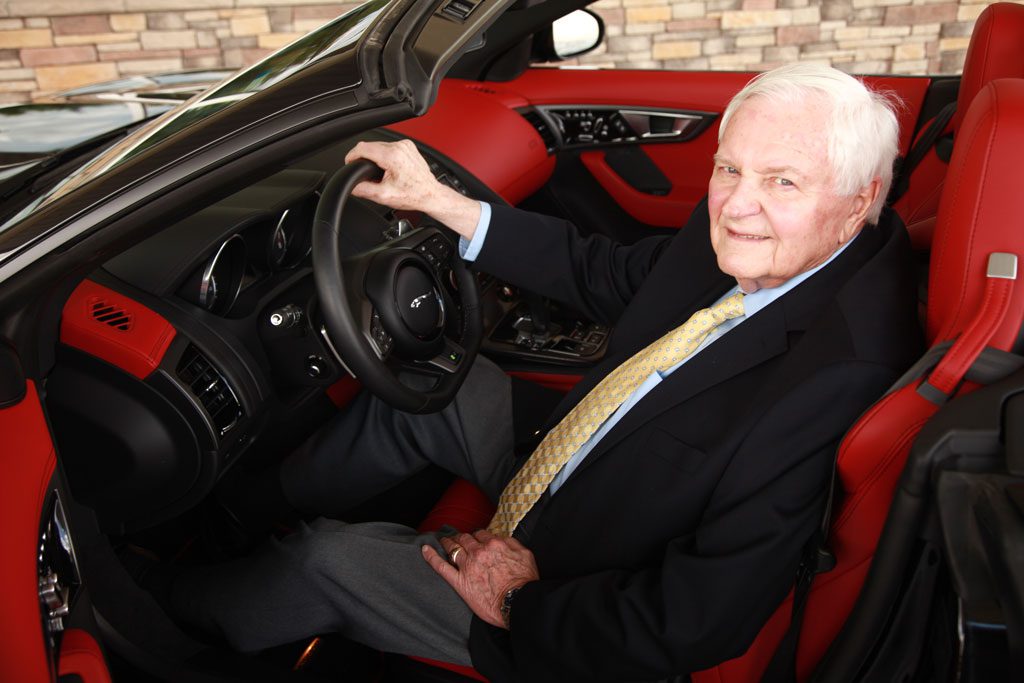 Car Dealer
Buying a new or used car can often raise your blood pressure, but it doesn't have to when you find the right dealer. In Tulsa, Don Thornton Automotive Group sells luxury vehicles like Audis and Jaguars, plus Volkswagens and Land Rovers. Jackie Cooper Imports can get you driving in style with a beautiful Porsche or Maserati. Don Carlton Honda can ensure your car is ready to take on the open road. Jim Norton Toyota has service specials to ensure your car is customized to perfection, and Ferguson Superstore moves mountains to make sure every client gets his or her money's worth.
For an affordable and reliable Hyundai, Jeep or Nissan, head to Bob Howard Auto Group in OKC. If a new or pre-owned Kia, Dodge or Subaru floats your boat, visit Bob Moore Auto Group. And for excellent deals on all things luxury, visit Jackie Cooper BMW.
Children's Clothing Store
Getting your kids into the right clothes will help them feel confident as they take on the school year. Tulsans voted in Kathleen's Kids for its unique accessories and wide range of clothing items. For the preppy, trendy look, visit Gap Kids. Lolly Garden has whimsical and on-trend options, as does the ever-popular Dillard's.
Green Bambino is an eco-friendly baby boutique with all the green accessories you'll need in OKC. Uptown Kids offers high-end brands to keep the kids looking smart, and Marissa's Room is the perfect stop for newborns and babies.
Department Store
Department stores are a one-stop shop for clothes, shoes, accessories, makeup and more. For the high-end clientele in Tulsa, Saks Fifth Avenue offers some of the world's hottest designers in an inviting atmosphere. Dillard's locations in both Tulsa and OKC have everything you need for a day in or night out, as does Macy's; the employees will assist you with both high-end and affordable brands.
And from fragrances to handbags to clothing, Balliets is redefining luxury in OKC's Classen Curve.
Eyeglass Store
Glasses are no longer simply vessels for better sight; they can add a whole new layer to an outfit. Visions Unique Eyewear has two convenient locations in the Tulsa metro and carries the season's hottest trends. Hicks Brunson Eyewear offers up prime service with a smile in the heart of Utica Square. Empire Optical has been a Tulsa stop for eyewear for over 50 years, and Black Optical's chic stores in Tulsa and OKC are a major indicator of the hot styles in store.
OKC glasses-wearers choose the reliable LensCrafters for both classic and modern looks. Others visit Eyemart Express for quick service and sophisticated lenses.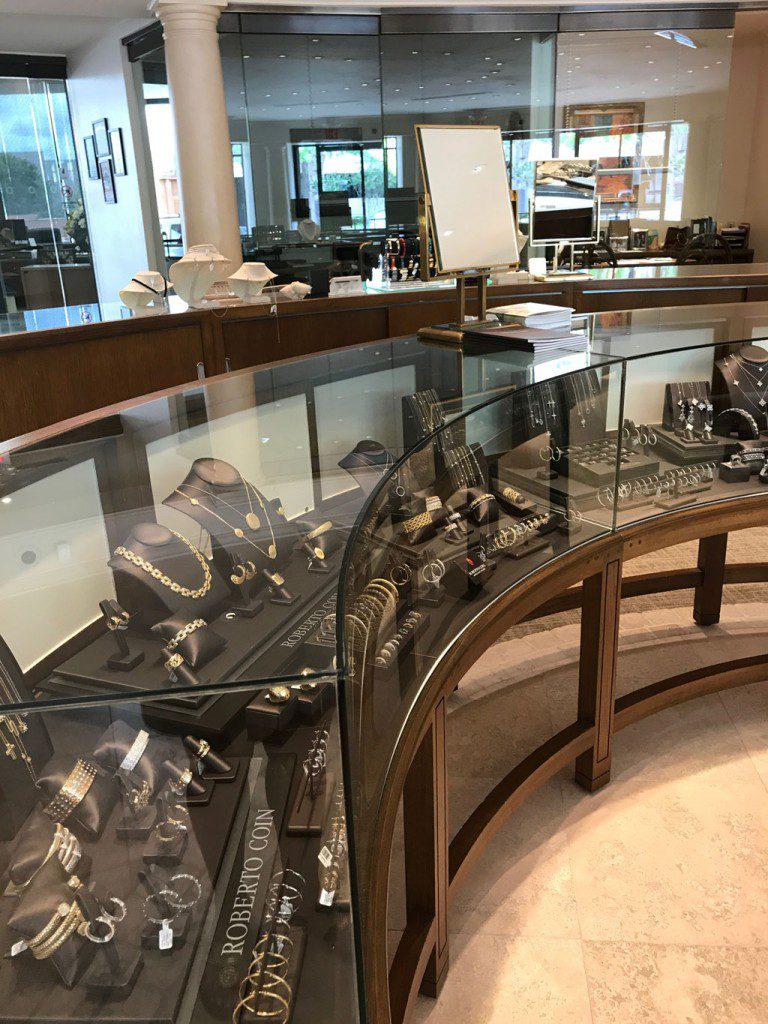 Fine Jewelry Store
For the perfect anniversary gift or excuse to treat yourself, Bruce G. Weber Precious Jewels will customize any piece of jewelry just how you want it. You can't go wrong at Moody's Jewelry, with unbeatable service and a wide selection of custom pieces. Spexton Jewelry on Cherry Street can repair, remount, appraise or help you find the right ring. Star Jewelers is the place to go for everything from wedding rings to fashion pendants, and Israel Diamond Supply's expertise lies in the name: beautiful diamonds await you.
For over a century of reliability and classic jewelry in OKC, visit BC Clark Jewelers. Naifeh Fine Jewelry provides its clients with only the highest quality stones, and everyone knows every kiss begins with Kay Jeweler.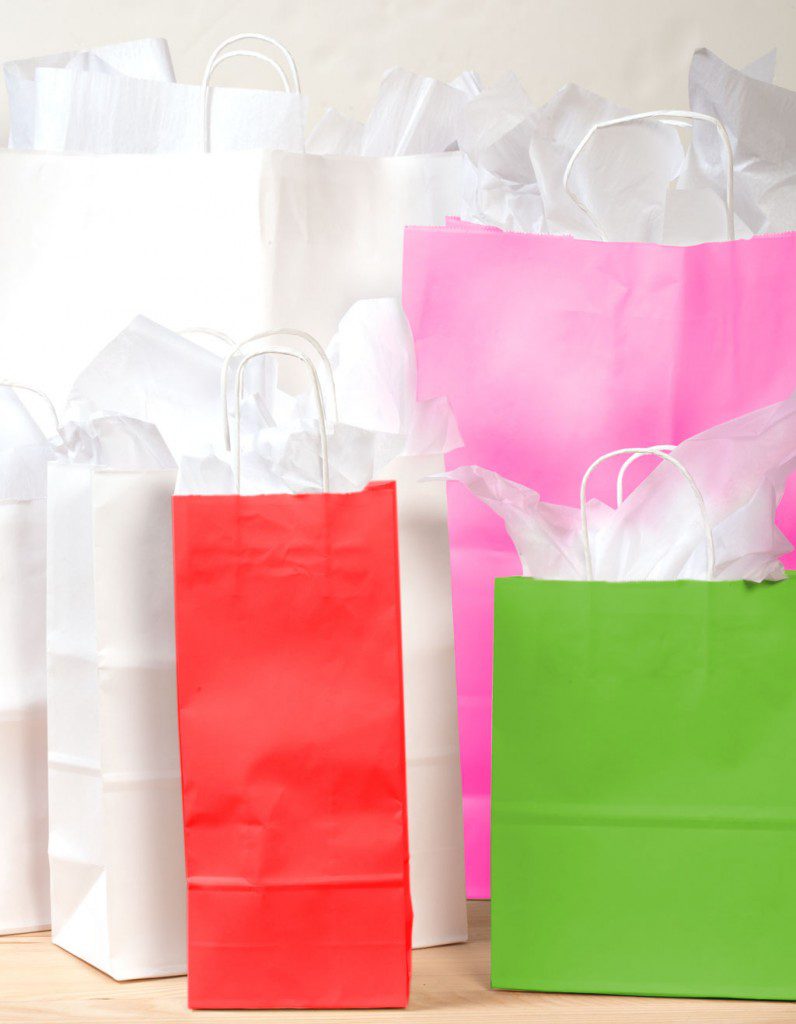 Gift Store
Searching for a quirky gift for a friend or loved one? The Perfect Touch Gift Store is filled with presents for every type of person. Nielsens Gifts features well-known designers like Lladro and Daum to impress that special someone. Margo's Gift Shop in Utica Square is locally owned and offers everything from toys to picture frames, and Ida Red takes the cake on Oklahoma-themed decor, clothing and knick-knacks.
PLENTY Mercantile in OKC prides itself on the authenticity and quality of its various products. On Classen Curve, On a Whim covers clothing, tabletop items, gifts and children's products, and The Market at Quail Springs provides you with plenty of vendors to ensure you get just what you're looking for.
Grocery Store/Market
The ideal grocery store has great products, helpful staff and a short wait. Residents of Tulsa and OKC alike love Whole Foods Market for its always-fresh produce and wide variety of healthy and organic options. Tulsans turn to Reasor's for its huge selection of food products, plus its pharmacy and flower selection. The Fresh Market is another Tulsa favorite for its old-world vibe and upscale eats.
Crest Foods in OKC is an Oklahoma-based company that prides itself on cheap prices and quality products. OKC residents also visit Uptown Grocery Co. for its excellent specials every week.
Men's Boutique
A well-dressed man garners attention, and Travers Mahan in Tulsa is the perfect spot for both casual and formal wear. Abersons on Brookside carries the world's hottest brands, and Q Clothier offers personalized fittings and the season's most in-demand trends. The Pinpoint Resource carries suits and tuxes, plus high-end brands for those special occasions.
For the star treatment, visit Mr. Ooley's in OKC for clothes, suits and shoes. Blue Seven gives a more laid-back vibe, with Oklahoma-themed merch to keep you looking stylish. Spencer Stone Co. varies in scope from formal to casual, and S.J. Haggard and Co. carries popular brands like Southern Tide and Peter Millar.
Men's Shoe Store
The shoes can be the best – or worst – part of an outfit, so choose your vendors wisely. The ever-popular Abersons will supply you with footwear of the highest quality, as will Saks Fifth Avenue with its numerous high-end brands. Voters in Tulsa and OKC praise Dillard's in for its large range of affordable and modern footwear.
For those special occasions, OKC residents turn to Mr. Ooley's for chic options, and others enjoy Mark's Shoe Room for its impeccable selection and cheery customer service.
Pet/Pet Supply Store
Our furry friends deserve the best toys, food and beds money can buy, so spoil them at Petco and PetSmart in both Tulsa and OKC. Tulsans also rely on Southern Agriculture for its speedy vet service and wide array of products for any pet.
OKC pet owners visit A1 Pet Emporium for all-natural pet food and an excellent customer loyalty plan.
Shopping Mall/Center
The right shopping center has everything you need in an organized, spacious atmosphere. Luckily, Utica Square's outdoor setting makes it the prime location in Tulsa to shop 'til you drop. Woodland Hills Mall has been a Tulsa staple for over 40 years and is the perfect destination to find any and all things you need, as is the outdoor Tulsa Hills Shopping Center. Others visit the chic and upscale Center 1 for their shopping needs.
Looking to take a shopping trip in OKC? Penn Square Mall has upscale and affordable stores for every kind of shopper. For a luxurious experience with plenty of style, visit Classen Curve or stop in at Quail Springs Mall for shopping, dining and movies.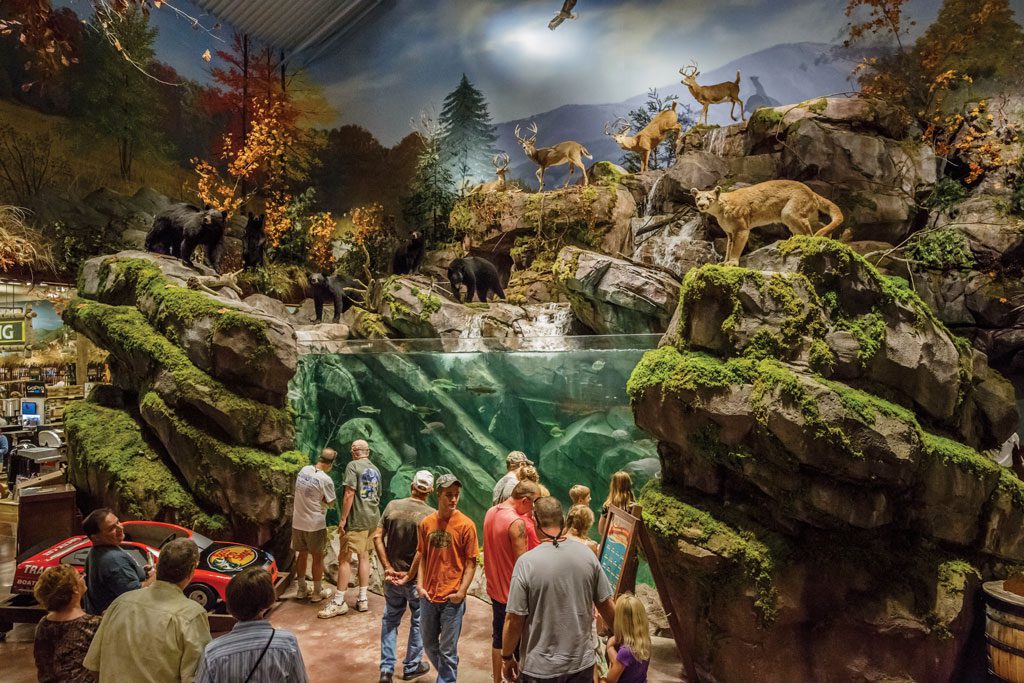 Sporting Goods/Outdoor Store
For the sports and camping enthusiasts in Oklahoma, visit Dick's Sporting Goods for premium gear to keep you going without a hitch. Academy Sports + Outdoors is another great location for the lowest prices and highest quality. You could get lost all day in the sprawling Bass Pro Shops and their endless supply of fishing, hunting and camping gear. And the active athlete has to check out Fleet Feet Sports for impressive running shoes, apparel and other gear.
Toy Store
Don't waste your time schlepping through unorganized toy stores when you can stop in to Toys"R"Us in both Tulsa and OKC for fairly priced toys. Target is another one-stop-shop for all the hottest toys, and Kiddlestix Toy Store has unique and custom toys for your kids.
Learning Tree in OKC encourages kids to play and learn simultaneously, and Uptown Kids offers a chic and stylish atmosphere with unique toys and clothes.
Wine/Liquor Store
If you're looking for a friendly and reliable liquor store, stop in to Old Village Wine and Spirits for its hefty selection. Ranch Acres Wine and Spirits is a Tulsa favorite for its vast stock, and PLW Warehouse Liquors and Wine will impress with its low prices. Primo's Fine Wine and Spirits has Thirsty Thursday specials, and Grand Vin Bottle Shop boasts some of the most coveted wines from around the world.
Byron's Liquor Warehouse in OKC offers 30,000 square feet of spirits to choose from. Smithcot Liquors has unbeatable customer service, and Grand Cru Wine and Spirits will surely impress with its expansive stock.
Women's Boutique
The right outfit can express personality and boosts confidence. Ladies can head to Abersons for high fashion products shipped in from across the world. Donna's Fashions is a one-stop shop for comfy and chic products, and The Denim Chateau offers excellent customer service and affordable, stylish clothes and shoes.
For a high-end experience like none other, head to Gordon Stuart to explore your individual style. Hip and Swanky in Edmond offers custom jewelry, gorgeous dresses, stylish shoes and so much more. CK and Co. carries all the season's hottest brands, and Liberte on Classen Curve wants to help you become essentially effortless.
Women's Shoe Store
Pumps, sandals, boots, wedges? The possibilities are endless at Saks Fifth Avenue, which carries the hottest brands like Jimmy Choo and Loeffler Randall. Abersons is a destination for high-end and stylish shoes, and J.Cole Shoes provides you with a helpful staff plus a various array of styles.
Balliets has a shoe for every occasion, and Gordon Stuart serves up contemporary and classic looks you'll love.
---
Select a Category