Entertainment
18 Holes
There's nothing like a day at the golf course to connect with family, friends or coworkers. Southern Hills Country Club is a Tulsa favorite; several national championships have rolled through the course over the years. The Club at Indian Springs has two beautiful 18-hole courses to enjoy, and the Cherokee Hills Golf Course is situated at the Hard Rock Hotel and Casino, which adds more entertainment to an already exciting atmosphere. Cedar Ridge Country Club is another area favorite with tricky yet enjoyable courses, and the Battle Creek Golf Club will surely be a challenge for all.
Oklahoma City Golf and Country Club offers up a fun day of play, and the Gaillardia Golf and Country Club has an upscale vibe with enticing courses. Others visit Lake Hefner Golf Club, which boasts a beautifully manicured fairway ready to use.
Art Gallery
Spend the day immersed in culture at one of Oklahoma's many art galleries. Tulsa's M.A. Doran Gallery hosts a slew of nationally and internationally renowned pieces of art. Royce Myers Art Ltd. has recently opened its doors to the public for the first time in 25 years, and Joseph Gierek Fine Art offers up a plethora of mediums to engage and excite.
You can catch OKC art enthusiasts at JRB Art at the Elms, which explores up-and-coming and established artists from around the world. IAO Gallery emphasizes and showcases experimental and provocative art, and Paseo Gallery One pushes for artistic growth in the OKC metro.
Bar
Bars can be many things: a place to celebrate, grieve, complain or connect. Hodges Bend is a top Tulsa pick for its cocktails, coffee and warm ambiance. MixCo offers up a swanky vibe with small plates and craft cocktails. For those in the mood for industrial chic, visit Valkyrie, or stop by Vintage 1740 for an intimate wine bar experience. The legions of Soundpony fans flock to this uniquely decorated bar for live music and a relaxed atmosphere.
Beer lovers should look no further than Republic Gastropub in OKC for an night on the town. Those seeking a spot for a special occasion should hit up O Bar in the penthouse of the Ambassador Hotel. The Patriarch serves up microbrews for the palleted connoisseur, and Skinny Slim's cultivates a British vibe with no fuss.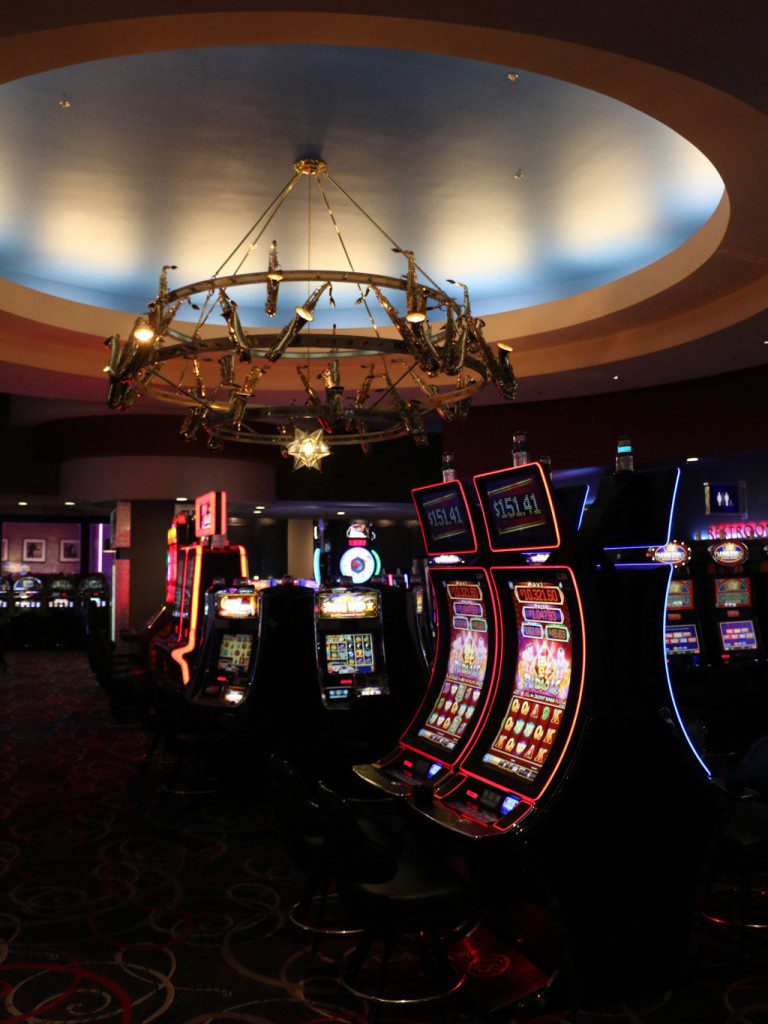 Casino 
The tempting slots are calling your name at one of Oklahoma's many premier casinos. The Hard Rock Hotel and Casino Tulsa can keep you on the edge of your seat all night. Visit the River Spirit Casino Resort for a sprawling 200,000 square foot space full of games. Others stop in at the Osage Casino or Downstream Casino Resort for table games, electronic slots, poker and more.
OKC gamblers head to Riverwind Casino, where live entertainment and various games will be sure to thrill. Others visit one of Choctaw Casino and Resort's many locations or WinStar World Casino and Resort for its themed rooms and slots. Others head to Grand Casino Hotel and Resort for an unforgettable, heart-pounding night.
Cinema/Movie Theater
A night out at the movies is a treasured tradition that has stood the test of time in cinema's ever-changing landscape. Readers in Tulsa and OKC voted the Warren Theatres in Broken Arrow and Moore as their top choices for a luxury movie experience, complete with full meals, drinks                                                         and director's suites. If you're in a search to view an independent film not screening at major theaters, Circle Cinema is your reliable spot. The Cinemark Tulsa has comfy seating and a wide selection of pre-movie snacks to nosh.
OKC residents visit Harkin's Theatres Bricktown 16 for all their movie-going needs, while others opt for the classic AMC Theatres.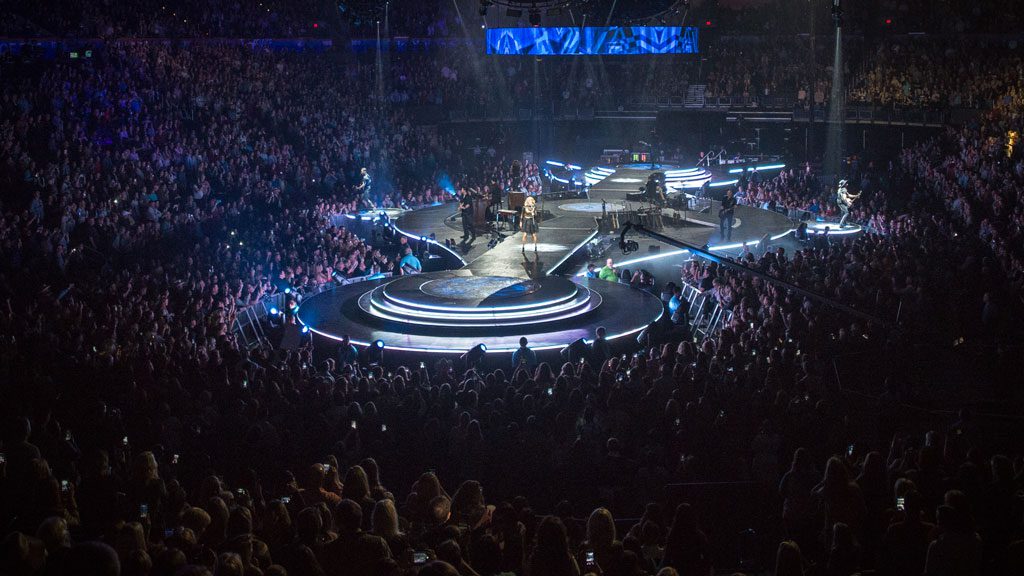 Concert Venue
The venue of a concert can make or break the experience for you – luckily Oklahoma has quality locations throughout the state. Tulsa voters love the BOK Center, which has brought in global superstars since 2008. For those in search of a more intimate experience, Cain's Ballroom and the Brady Theater both offer rich historical backgrounds and a small yet powerful atmosphere.
The Chesapeake Energy Arena houses the ever important Thunder games, plus numerous concerts throughout the year. The Civic Center Music Hall's beautiful acoustics and convenient seating create a great experience for those in both the front and back rows, and the outdoor ambiance at the Zoo Amphitheatre is a perfect venue for a hot summer night.
Happy Hour
Drinking on a budget is made easier at McNellie's, with deals upon deals for food and drinks from 3 p.m. to 6 p.m. daily. Specials abound at R Bar and Grill on Brookside, and in the raw offers different specials every day of the week, like half off a wide selection of sushi rolls.
Henry Hudson's Pub offers one dollar beers during their happy hour, and The Barrel will impress with its cheap fare and drinks. Flip's Wine Bar and Trattoria conveniently offers a daily beer special that will have you coming back for more.
Hotel
A quiet (or wild) night away from home is needed sometimes, and the Hard Rock Hotel and Casino Tulsa offers up expansive suites with endless entertainment. Both the Ambassador Hotel in Tulsa and OKC and The Mayo Hotel in Tulsa offer swanky, downtown experiences in the heart of the city. The Campbell Hotel's luxury boutique vibe is a must-visit.
Colcord Hotel has a rich history and a luxury feel, and the 21C Museum Hotel provides a remarkable hotel experience you won't get anywhere else. The Skirvin Hilton Hotel offers up elegance in sleek and sexy atmosphere.
Local Festival
Whether it revolves around culture, food, music or heritage, Oklahomans know how to throw a festival. Oktoberfest rolls into Tulsa every year with mountains upon mountains of Bavarian beer, strudel and German music. The spring welcomes Tulsa International Mayfest, celebrating the warmer weather with live music, art and food. Greek heritage is celebrated at the Tulsa Greek Festival, with folk dancing, baklava and traditional music.
OKC residents visit the Paseo Arts Festival in May to pay tribute to local artists and their many talents and flock to the deadCenter Film Festival in June to honor filmmakers who tell their stories through cinema. Foodies decidedly favor the Firehouse Arts Center Chocolate Festival to sample thousands of delectable desserts.
Local TV Station
In an age where the news is of paramount importance, Tulsans trust KJRH, Channel 2 for providing accurate and up-to-date information. KOTV, Channel 6 succeeds with its pertinent stories of Tulsa residents, and KTUL, Channel 8 excels in all facets of weather, traffic and crime.
Viewers in OKC trust KFOR, Channel 4 to keep them aware of current events. KWTV, Channel 9 also provides impressive breaking news coverage, and KOCO, Channel 5 keeps their viewers in the know 24/7.
Museum
Museums in Oklahoma provide residents with a slice of world culture through art. Philbrook Museum of Art hosts impressive philanthropy events, imports internationally renowned art and boasts a garden fit for royalty. Gilcrease Museum possesses the world's largest collection of art and artifacts of the American West. Woolaroc Museum and Wildlife Preserve houses rooms full of Western art plus 3,700 acres teeming with wildlife, and the Tulsa Air and Space Museum and Planetarium is all things aerospace and holds daily planetarium shows.
Oklahoma City Museum of Art houses works by treasured artists, coordinates a wide array of camps and activities and even has a popular restaurant. Science Museum Oklahoma celebrates the joys of learning with daily exhibits, and the National Cowboy and Western Heritage Museum explores life in the West as it once was. Visit Norman to see both the Fred Jones Jr. Museum of Art and the Sam Noble Museum to explore natural history and visual arts.
Night Out Without the Kids
When the babysitter arrives and the night is yours, head to the BOK Center for one of many exciting concerts. The First Friday Art Crawl provides access to all the art galleries in downtown Tulsa, many of which offer light refreshments while you peruse art. If you're looking for a more physical outing,  Dust Bowl Lanes and Lounge mixes cocktails, beer and bowling in a fun, social atmosphere.
Head to the 49th floor of the Devon Energy Center and dine in style at Vast, or take in the many entertainment and dining options in Bricktown. And don't be fooled – Main Event Entertainment in OKC isn't just for kids with its fully stocked bar, bowling, pool and more.
Oklahoma Weekend Getaway Destination
A weekend away from the city is a must after a grueling 40-hour week. Tulsans escape to Grand Lake o' the Cherokees for boating, tubing, skiing and more. Others choose the cabins and scenic views at Beavers Bend State Park, or Keystone Lake for its vacation rentals and waterfront fun.
The active OKC residents take a trek to the Arbuckle Mountains or enjoy the aquatic wonders of Tenkiller Ferry Lake. Medicine Park is another great choice with its luxury cobblestone resorts, only an hour and a half drive from the metro.
Place to See and Be Seen
Oklahoma has a booming social scene, and Tulsans visit Brookside to shop, dine and drink. Midtown's hot spot is Utica Square, with gorgeous outdoor scenery and numerous shopping and dining spots. Guthrie Green brings out residents for movie nights, yoga and concerts.
It's a no-brainer than OKC residents visit an OKC Thunder Game to feel the electric camaraderie of the fans, and others get dolled up to dine and drink at Vast or Mickey Mantle's Steakhouse.
Professional Sports Team
Oklahomans love sports and ardently support the teams that represent our state. To describe fans of the Oklahoma City Thunder as passionate would be an understatement, as home (and away) games are consistently packed with legions of blue and orange die-hards. Summertime brings out America's favorite pastime; the Tulsa Drillers and Oklahoma City Dodgers take on other MiLB teams with the sounds of passionate fans cheering them to victory.
Pub/Brewery
A great pub means you come for the beer but stay for the ambiance. Tulsa's McNellie's is the place to be for a cold one plus tasty fare, and Marshall Brewing Co. offers tours and tastings to your heart's content. And although it's a newbie on the block, Prairie Brewpub downtown is often packed to the brim with content consumers.
Republic Gastropub mixes an upscale eatery with a relaxed beer bar, and Bricktown Brewery is the perfect pub to kick back and watch the game. COOP Ale Works offers 16 rotating beers on tap and creates one of Oklahoma's most prized brand of brews.
Stop on the Radio Dial
If you want an entertaining ride to and from work in Tulsa, tune in to 1430 AM KTBZ for sports talk and commentary. MIX 96.5 KRAV combines nostalgic hits from the '90s and today's top bangers, and 106.9 K-HITS keeps you up to date on the most current music from around the country.
For the classic rock buffs in OKC, try 92.5 KOMA for hits from the '60s, '70s and '80s. 98.9 KYIS is all about the contemporary hits, and 88.9 KYLV spins Christian contemporary.
Wedding or Party Venue
Picking a place to celebrate the greatest day of your life may be tricky, but only because Oklahoma has so many perfect venues. Dresser Mansion is the place for lovers of all things rustic to tie the knot, while Sky Loft at First Place Tower offers breathtaking urban views of downtown Tulsa. Spain Ranch has a reputation for excellence, with indoor and outdoor options in Jenks.
For a gorgeous waterfront wedding, OKC couples choose the Devon Boathouse. If you want a penthouse experience, choose the wildly popular V2 Events at Vast. For a glitzy experience in a modern atmosphere, the Skirvin Hilton Hotel is just the ticket. Or if you'd prefer an outdoor venue with a gorgeous floral backdrop, try Coles Garden.
Winery
When you think of Oklahoma, you might not picture wineries, yet Oklahoma houses quite a few of them. Girouard Vines is nestled in downtown Tulsa and offers a tasting room and plenty of wines to try. Silvertop Farm and Vineyards in Ponca City has 4,000 acres of farm and hosts rousing events and weddings. Whispering Vines Vineyards and Winery offers tours of its lovely grounds and tastings.
Waters Edge Winery imports grapes from around the world and thrives in its family-oriented atmosphere. Wild Horse Canyon Farms Winery and Gourmet Spreads creates a titillating wine jelly and delicious grape spreads, and Summerside Vineyards is working on opening an expansive location in Tuttle to amp up its wine production.
---
Select a Category