Services
Accounting Firm
It's important to work with an accounting firm you can trust, and in Tulsa, Carl Webb, CPA has nearly 30 years of experience and specializes in taxes and bookkeeping. Eide Bailly LLP is currently celebrating its 100th year of business and works with nearly 60,000 clients in 13 states and is a top pick in both Tulsa and OKC. HoganTaylor LLP, one of the largest accounting firms in Tulsa is a favorite in both Tulsa and OKC as well for its employees' expertise in highly specialized areas of accounting.
In OKC, Larry K. Anderson, CPA is a trusted pick among readers for the firm's specialization in helping small businesses.
Airline
Whether the trip starts in Tulsa or Oklahoma City, Southwest Airlines is the favored airline of our readers to help reduce the travails of travel. American Airlines is also considered a convenient choice with its vacation packages, and Delta Air Lines offers flights to more than 300 destinations.
Assisted Living Center
It's important to trust an assisted living center with your future health as well as providing daily activities. In Tulsa, Montereau has a specially trained licensed nurse and certified nurse aides who are available around the clock and provide planned activities and social events. Inverness Village offers private assisted living suites with a relaxed environment and personalized support, and Oklahoma Methodist Manor provides care and offers options ranging from spacious, free-standing homes to cozy apartments.
In OKC, Saint Ann Retirement Center offers 24/7 care, with individualized care plans set up by the nurse and administrator, and provides emergency pendants to contact the staff at any time. The Mansion at Waterford Assisted Living provides a wide variety of support services and activities, and Grace Living Center focuses on treating every person, whether resident, friend or family member, with love and respect.
Attorney
Not only do you need an attorney with your best interests in mind, you need one who knows the best way to handle your specific areas of need. In Tulsa, William R. Grimm of Barrow and Grimm focuses primarily on business-related litigation and has received numerous awards and accolades Michael L. Barkett of The Barkett Law Firm is committed to representing victims of life-impacting accidents and injuries. Sam P. Daniel of Doerner, Saunders, Daniel and Anderson has more than 50 years of experience in a wide variety of legal matters, representing clients in both civil and business litigation. Brad Beasley of Boesche McDermott LLP has litigation experience on the local, state and federal levels, and Bruce Edge of Edge Law Firm is a highly qualified DUI attorney and one of 12 regents nationally for the National College for DUI Defense.
In OKC, Randall K. Calvert of Calvert Law Firm has earned the trust of clients he has represented in cases ranging from civil litigation to mergers and acquisitions. Mark E. Hammons Sr. of Hammons, Gowens, Hurst and Associates focuses on many areas of employment law and devotes 80 percent of his practice to litigation. Donelle Ratheal of Ratheal, Maggard and Fortune has litigated more than 100 cases in the areas of civil, oil and gas, and family law, and Randel Shadid is dedicated to helping his clients from his downtown Edmond office.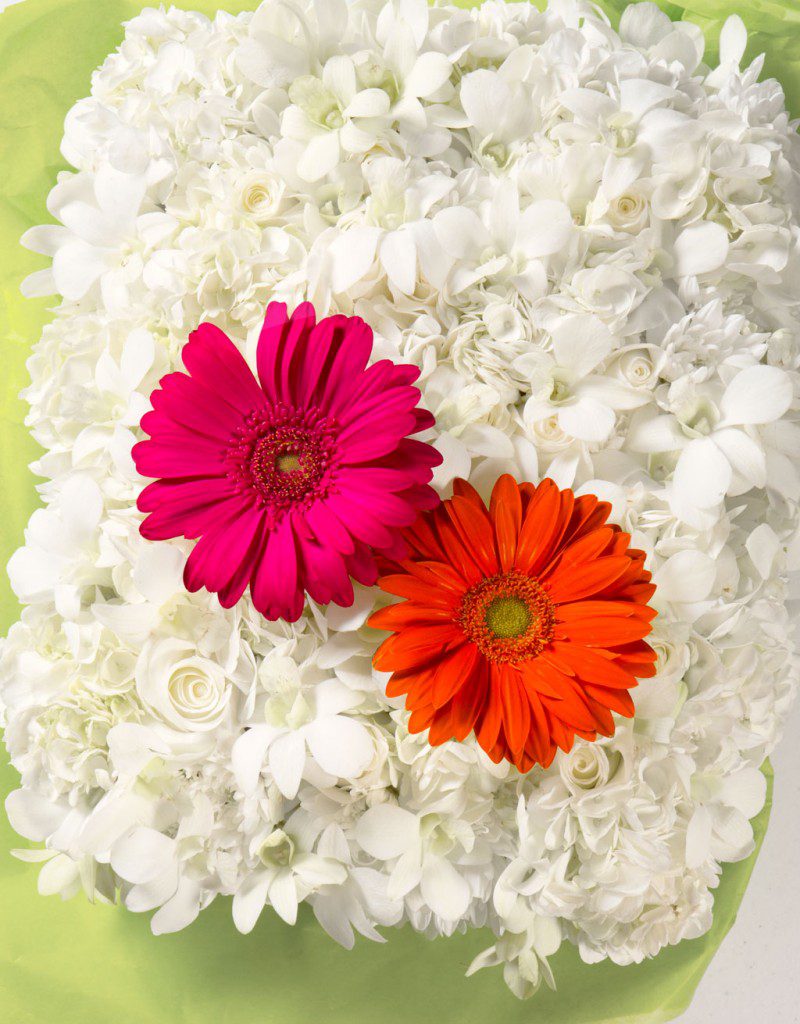 Auto/Tire Shop
When it comes to keeping your vehicle safe and in its best condition, our readers in Tulsa and OKC have a few shops on which they rely. Robertson Tire has been serving Oklahomans for 55 years and offers a wide variety of services, and Hibdon Tires Plus has multiple locations for their customers' convenience and provides auto repair and maintenance. Firestone Complete Auto Care provides a comprehensive list of services and is open on weekends.
Bank
Many of our readers in Tulsa and OKC rely on Bank of Oklahoma for their banking services and financial expertise. In Tulsa, Arvest Bank, is also a favorite for its employees level of customer care, and Regent Bank, RCB Bank and Central Bank of Oklahoma are also preferred banks among our readers.
Many of our readers in OKC go to MidFirst Bank to help them meet their financial goals. First Fidelity Bank is a family-owned bank headquartered in OKC with 29 locations across Oklahoma and Arizona, and Citizens Bank offers a broad range of financial services to more than 5 million individuals, companies, nonprofits and institutions across the United States.
Caterer
When you need a caterer, you want one that can handle all the details in a stress-free fashion. In Tulsa, 624 Kitchen and Catering combines an expert staff with an elegant and historical event space in the heart of downtown, and Ludger's Catering and Events makes its customers' lives easier with the ability to handle all food choices as well as any service, bar, linens, china or glassware. Just Catering by Orr Nalp provides complete services for events ranging from casual barbecue get-togethers to five-course dinners, and Aila's Catering Events Inc. has been dedicated to providing the finest food and service in northeastern Oklahoma for around 15 years.
In OKC, Aunt Pittypat's Catering focuses on bringing its customers' visions to life, providing both gourmet catering options and event planning. Ned's Catering, established in 1984, combines creative ideas, quality food and flexible service, and Abbey Road Catering prides itself on creating vivid and original menus featuring the freshest ingredients and finest products.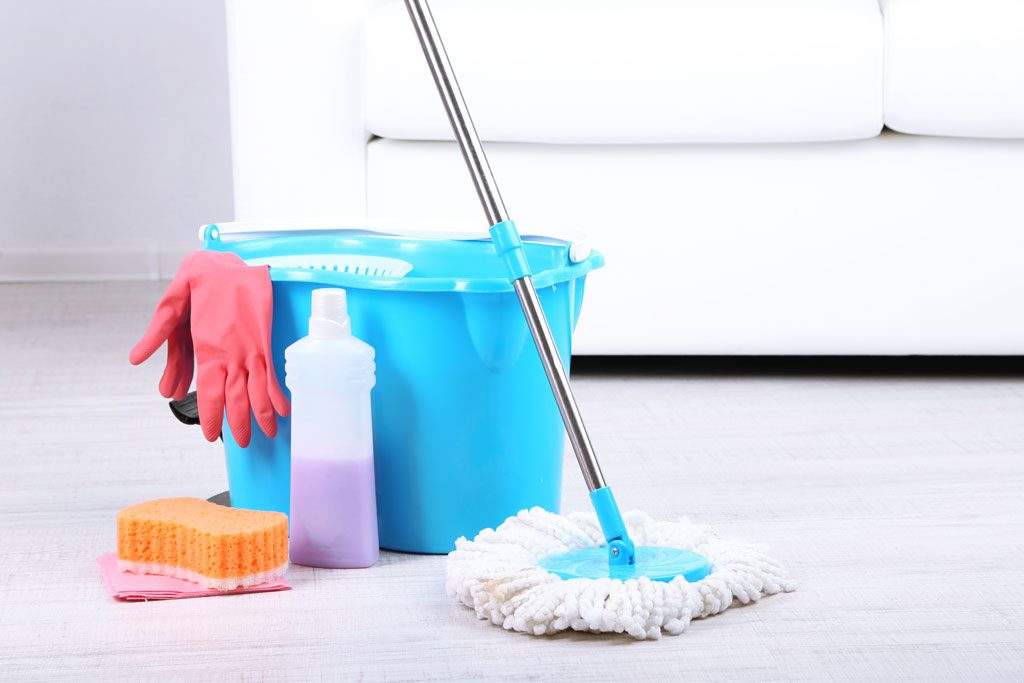 Cleaning Service
Merry Maids is a popular choice in both Tulsa and OKC to meet all our readers' cleaning needs. Clean Freaks, headquartered in Tulsa, is locally owned and operated and the owners and staff share a commitment to serving their clients in both Tulsa and OKC. MaidPro and Mommy Maids are also favorites in Tulsa for their dedication to quality, professional service.
Maid OK in Norman receives high marks among our OKC readers and has around 20 years of experience cleaning homes and businesses of all sizes.
Dry Cleaners/Laundry
You can't trust your favorite shirt to just any cleaner. Yale Cleaners opened its first location in Tulsa in 1944 and has been one of the city's top dry cleaners ever since. WaterStone Cleaners provides environmentally safe dry cleaning and offers pick up and delivery services as well as shoe shining and alterations, and LaMode Cleaners earns praise for its staff's attention to detail and friendly attitude. Phoenix Cleaners and Fox Cleaners are also favorites among our Tulsa readers.
Nichols Hills Cleaners in OKC has been family owned and operated since 1969. American Cleaners has been dedicated to providing impeccable customer service since 1939, and Legacy Cleaners and Laundry does all your cleaning in its family-owned, environmentally friendly plant.
Event or Party Planner
It's important to use an event or party planner who can make the occasion truly special. Talmadge Powell of TPC Studios has a new office, but provides the same level of care for his clients. Ashley Farthing-Porto of Farthing Events provides full-service event design, specializing in weddings and social events, and Joe Mathis of JA Mathis Co. can provide services beyond event design, including tablescape design and floral arrangements. Lynn Wheatley of Lasting Impressions is also a top pick and trusted planner with our Tulsa readers.
factor 110 | 110 events in OKC not only creates top-quality events, they also pride themselves on providing solutions to reduce waste and minimize their impact on the environment. Judy Lehmbeck of Judy Lehmbeck Bridal and Party is a top choice for her ability to make a special day even more special, and Eventures has earned our readers' loyalty by designing unique events.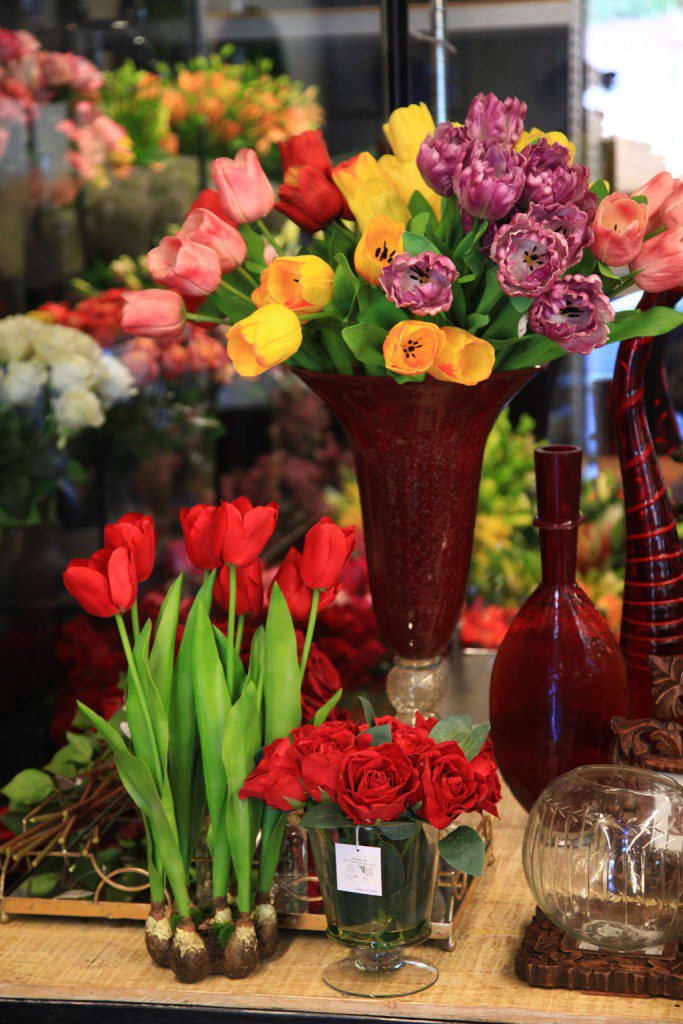 Florist
Toni's Flowers and Gifts lights up faces with its bright flowers arranged in unique designs and is a top pick among our readers. Mary Murray's Flowers delivers carefully planned and styled arrangements, and Ted and Debbie's Flower Garden is committed to offering only the finest floral arrangements and gifts. Mrs. DeHaven's Flower Shop can get you any arrangement you need, as can the ever-popular and well-stocked Stems. Brookside Blooms and The Wild Orchid Flowers and Gifts are also strong, dependable choices for our Tulsa readers.
Readers in OKC turn to New Leaf Florist for floral arrangements to suit any occasion. Tony Foss Flowers has a variety of collections for their customers, including unique signature arrangements. Floral and Hardy and Trochta's Flowers and Garden Center round up the favorites in OKC for their bright and colorful blooms and strong customer service.
Funeral Service
Moore Funeral Home in Tulsa receives recognition for its attentive and compassionate staff. Floral Haven offers professional service as well as two 12-week grief recovery workshops each year, and Ninde Funeral and Cremation has been trusted by our Tulsa readers for more than 75 years.
In the OKC area, Yanda and Son Funeral Home offers personalized assistance to provide a meaningful service and is the only locally owned and family-operated funeral home in Yukon. Hahn-Cook/Street and Draper Funeral Directors offers a variety of burial options and has a state-of-the-art facility, and Mercer-Adams Funeral Service is recognized for providing professional services that are priced below national chains.
Hair Salon
Readers in Tulsa trust Jara Herron Medical Spa and Salon and Michael Brothers Hair to keep their hair looking great. iidentity Salon offers a variety of services and attentive care. Cypress Avenue Salon and Ihloff Salon and Day Spa are also recognized as being among the best for hair care in Tulsa.
Niko's Salon in Edmond is a top pick in OKC for its five-star service. Duncan Brothers Salon offers multiple convenient locations, and Rutz Salon is focused on providing high-quality service and customer satisfaction to everyone who visits.
Home/Auto Insurance
When you need help from your insurance company, you need to rely on quick and professional service. State Farm Insurance is favored among our readers for its variety of options and comprehensive coverage. Farmers Insurance Group offers coverage all across Oklahoma, and Allstate provides protection for your car or home and offers safe driving discounts.
Home Pest Control
If you need help with home pest control, there's no time to mess around with companies that can't get the job done. Emco Termite and Pest Control in Sapulpa earns top marks among our Tulsa readers for its dedication to exceptional service and offers a variety of services, including wildlife removal. Terminix has been fighting against termites and other pests since 1919, and Arrow Exterminators is a locally owned and operated business dedicated to customer service. Mother Nature's Pest and Lawn and Zoellner Exterminating are also top picks among Tulsans for keeping their homes free of pests.
OKC Pest Control can handle any and all pests with ease. SWAT – Mosquito Mist Systems will protect you from mosquitoes and other bugs so you can enjoy your time outside during the summer. A+ Pest Control is family owned and operated and has completed more than 500,000 residential treatments since its inception in 2004.
Investment Firm
Managing your finances can come with difficult decisions, and our readers trust the team at Morgan Stanley to guide them to their financial goals. Merrill Lynch and Charles Schwab are praised for their expertise and wide range of services. Ameriprise Financial and Edward Jones are also preferred picks among our readers for helping them handle their financial decisions.
Law Firm
No matter the size of the firm or its area of expertise, these are recognized by our readers as standing up for their clients' best interests. In Tulsa, Conner and Winters focuses on business and corporate law and is a top pick with our readers, and Jones, Gotcher and Bogan has maintained its high standard for integrity for more than 50 years. Latham | Wagner | Steele | Lehman has attorneys in a large range of specialties and prides itself on attentive service to its clients. GableGotwals is an Oklahoma-based firm that represents clients across the United States, and Drummond Law earns high marks from our readers for its attorneys' banking law expertise.
Our OKC readers trust Doerner, Saunders, Daniel and Anderson in many areas of law, and Crowe & Dunlevy also receives high recognition for its talented and professional attorneys. Echols and Associates is a top pick in OKC for its experience in family law, and Foliart, Huff, Ottaway and Bottom Law Firm specializes in civil cases. Hall Estill is a trusted firm for our OKC readers, as is McAfee and Taft for its wide range of specialties. Tawwater Law Firm PLLC is another top picks for its expertise and professional service.
Life Insurance
Oklahomans who want to ensure security for their loved ones look to MetLife for its strong reputation for customer service. New York Life works with its clients to create the precise plan they require. American Fidelity and Prudential also earn high marks from our readers for their history of meeting their clients' needs.
Moving Service
A good moving company can make any transition easier, and readers in Tulsa and OKC look to Two Men and a Truck to take care of their residential or business move. In Tulsa, Murphy Jones Moving receives praise for its attention to detail, and Armstrong Relocation is also a favorite for exceptional service.
All My Sons Moving provides our OKC readers with top-notch customer service. 2 Fellas and a Big Vehicle has been reducing the stress of their customers' moves for more than 20 years.
Pet Boarding Services
If you're traveling, it's important to know your beloved pets are receiving the proper care they deserve. Small Animal Hospital of Owasso (SAHO) has kennels to fit any breed and a dog park complete with a wading pool. Oak Grove Veterinary Hospital in Coweta is a favorite among our Tulsa readers as well. River Trail Animal Hospital and Pet Lodge scores high points from our readers, as do Pooches and Noah's Bed and Biscuit.
Our OKC readers trust Pet Medical Center of Edmond to give their pets the best care possible. Camp Bow Wow provides activities and exercise for pets in a safe, secure environment. Warwick Animal Hospital receives high marks for treating our readers' pets as their own.
Pet Grooming Service
You want to look your best, and your pet should too. Readers in Tulsa and OKC rely on PetSmart and Petco to keep their pets looking good in a caring environment. In Tulsa, readers also recommend Cathy's Critter Cuts and Pet Pro for their expert service and variety of grooming options.
OKC readers also trust Bubbles and Pets Grooming Salon to take care of their pets' grooming needs.
Place to Call When You Smash Your Car
If you've been in an accident, you need your car back as quickly as possible and just like new. In Tulsa, Hourglass Collision Repair is the top choice for our readers for quick and quality service. Barron and Hart also receive praise for its dedication to customer satisfaction. Karoll Martin Paint and Body, along with Bill Knight Collision Repair and A-1 Auto Body are also go-to repair centers for their high standards.
Maaco Collision Repair and Auto Painting in OKC earns readers' trust for its wide range of options at low prices. Bob Moore Collision Center is staffed with experienced technicians ready to answer any question, and Collision Works is focused on creating the best customer experience possible with details like concierge service and an app to track the repairs on your vehicle.
Place to Detail Your Car
Readers in Tulsa who want their car looking spiffy trust Auto Oasis for the staff's attention to details. Rocket Lube and Wash provides wash and detail services, and Mr. Klean Car Wash has been keeping customers happy since 1976.
In OKC, Red Carpet Car Wash has been providing services from exterior washes to complete auto detailing for 25 years. Classen Clean and Green Car Wash has a tunnel express car wash available and also provides waxing services, and OKC residents trust Super Clean Car Wash with their vehicles.
Realtor and Company
Buying a house is a big decision, and you want the best on your side when closing the deal. Peter Walter of Walter and Associates helps Tulsans find the house that's perfect for them. Jacki Crews and Laura Hawkins, both of McGraw Realtors, are trusted names when it comes to buying or selling homes. Tulsans also turn to Brian Frere of Keller Williams and Gant Hinkle of McGraw Realtors when they need a realtor they can trust.
Mo Anderson of Keller Williams in OKC has earned the name of the "Velvet Hammer" for her uncompromising approach. Jake Hodges of Oklahoma Property Investors is a trusted name for both residential and commercial real estate. Many OKC residents also turn to Judy Veazey of Churchill-Brown for her personalized care.
Rental Car Firm
When Oklahomans need a rental car in a hurry, Enterprise Rent-A-Car is a top choice for quick service and customer care. Avis Rent A Car also earns high acclaim among our readers in both Tulsa and OKC. The Hertz Corporation and Dollar Rent A Car also garner strong recommendations from our readers.
Retirement Community
In Tulsa, Montereau has multiple options for both apartments and garden homes and offers many different recreational activities. Senior Star allows retirees to fill their days with activities they enjoy. Inverness Village will fit the needs of all individuals. Zarrow Pointe and Town Village Tulsa are also popular choices for their attentive staff and vibrant communities.
Spanish Cove Retirement Village in OKC offers amenities for every stage of retirement and is a top pick among our readers. Epworth Villa first opened its doors in 1990 and has continually adjusted to meet the expanding needs of retired Oklahomans. The Mansion at Waterford Assisted Living also receives commendation for its friendly and caring staff.
Staffing Agency
Whether your company is looking for employees or you're an individual seeking new opportunities, working with the right staffing agency can make all the difference. In Tulsa, Key Personnel has six specialized divisions to help people focus on their area of expertise. ProRecruiters offers job seekers both part-time jobs with flexibility and full-time employment in a variety of fields. JoCo provides efficient solutions tailored to fit clients' needs. Express Employment Professionals recieves top marks in both OKC and Tulsa, as does the ever-popular Robert Half.
Wegener Human Resource Group is a top choice for its focus on professional, administrative, information technology and technical personnel in OKC.
Veterinarian/Animal Hospital
Your pets deserve the best care possible, and Care Animal Hospital is the chosen caregiver for many of our Tulsa readers.Small Animal Hospital of Owasso (SAHO) has state-of-the-art facilities and serves Owasso, Skiatook and the surrounding areas, and VCA Woodland Central Animal Hospital offers a free first examination for your pet. Woodland West Animal Hospital is popular for its caring, compassionate staff and expert knowledge. River Trail Animal Hospital and Pet Lodge and Southern Hills Veterinary Hospital are also trusted names in pet care.
Pet Medical Center of Edmond provides a wide variety of services for our OKC readers. Warwick Animal Hospital has been providing quality care for 25 years, and Nichols Hills Veterinary Clinic is dedicated to the highest level of veterinary service.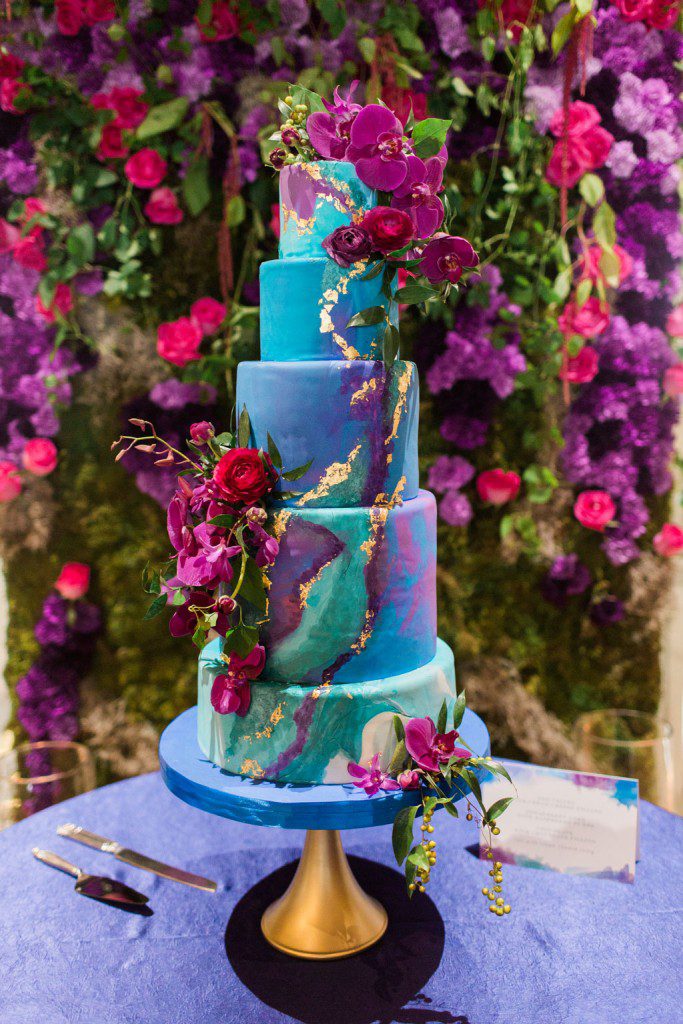 Wedding Cakes
A beautiful cake is the frosting on a perfect wedding, and Ann's Bakery is a top choice in Tulsa to make a cake as perfect as your day should be. Merritt's Bakery has been providing exceptional wedding cakes in Tulsa since 1979, and Ludger's Bavarian Cakery offers personalized wedding cakes and consultations.
Amy Cakes in Norman bakes beautiful, delicious cakes with a wide variety of flavors. Abbey Road Catering wins readers' votes in OKC, and Brown Egg Bakery offers personalized care with 21 years of fine dining restaurant experience.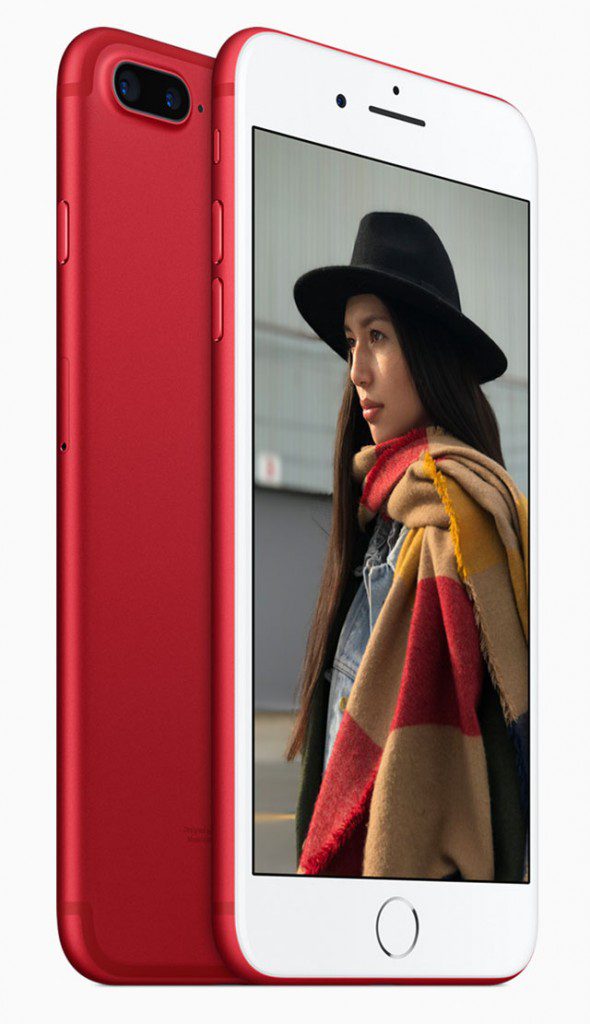 Wedding Photographer
Experience matters – no one wants wedding photography that looks unprofessional. Chris Humphrey Photographer in Tulsa is one of the premier wedding photographers in Oklahoma and earns the top spot among our readers for his artistic style and attention to detail. Ervin Photography is also a trusted name for wedding photography in Tulsa and its employees believe in telling their clients' stories through photography.
In OKC, Andrea Dillingham Photography receives high marks among our readers, and Cary Holton of Cary Anne Photography provides unique and memorable wedding photography. Holli B. Photography also receives acclaim for quality photography.
Wireless Services
In both Tulsa and OKC, AT&T is the most trusted wireless service provider among our readers who want to avoid dropped calls. Other readers turn to Sprint for its customer service, and Verizon rounds out the list for its variety of plans for any lifestyle.
---
Select a Category