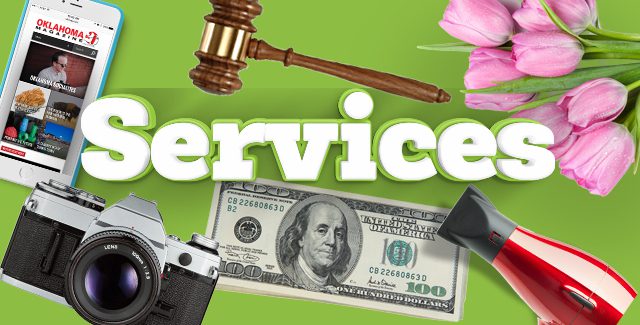 Accounting Firm
When it comes to choosing an accounting firm, you want a company with experience handling your financial matters. Hogan-Taylor, one of the largest accounting firms in the state, has offices in both Tulsa and Oklahoma City and offers a wide range of services. Eide Bailly is a top-25 CPA firm in Tulsa that is two years into a five-year plan to double its size; it also has 29 offices in 14 different states. Also in Tulsa, Carl Webb CPA has more than 25 years of experience as a private CPA firm that builds lasting relationships with its clients.
In Oklahoma City, Early & Means provides services from financial planning to tax help. Hyde and Co. CPAs PC has partnered with individuals and businesses to provide a full range of service for more than 10 years.
Airline
Whether readers are flying out of Tulsa or Oklahoma City, they most often turn to Southwest Airlines for affordable flights with minimum stress. American Airlines is also a reader favorite for its air service, and United Airlines offers multiple flight options in and out of Oklahoma.
Assisted Living Center
Assisted living centers provide compassionate care to those who can no longer live on their own but desire to keep a degree of their independence. In Tulsa, Montereau offers both assisted living and independent living options as well as short-term and long-term nursing care in private rooms. Inverness Village also provides multiple lifestyle options with choices for every taste and budget. Oklahoma Methodist Manor, located in midtown Tulsa, provides a dynamic but comfortable environment.

Epworth Villa in Oklahoma City provides housing ranging from roomy studios to spacious two-bedroom apartments and has offered services to those seeking a rewarding retirement for more than two decades. Brookdale Senior Living Solutions offers a home-like community with areas for socializing, dining and entertainment. Rounding out the Oklahoma City list is Brookdale Village, which provides 24-hour care and many services for members of its community.
Attorney
It's important to have a capable attorney at your side, and Tulsa and Oklahoma City both have several options for people looking for an accomplished attorney. William R. Grimm of Barrow & Grimm in Tulsa is an experienced trial lawyer who focuses primarily on business-related litigation. Michael Barkett of The Barkett Law Firm is a personal injury attorney in Tulsa who is committed to representing victims of life-impacting accidents and injuries. Bruce Edge of Edge Law Firm focuses on DUI defense and is the only board-certified DUI attorney in Tulsa, while Brad Beasley of Boesche & McDermott is a qualified business attorney with a wide knowledge of various issues.
In Oklahoma City, Randall K. Calvert of Calvert Law focuses on business litigation and mergers and acquisitions. Mark E. Hammons Sr. of Hammons, Gowens, Hurt & Associates is a respected litigator in the areas of employment law as well as Social Security law issues, and Donelle Ratheal of Ratheal, Maggard & Fortune focuses on civil, oil and gas and family law litigation.
Auto/Tire Shop
Having an auto/tire shop you can trust helps give you peace of mind when driving down Oklahoma's highways. Robertson Tire, family-owned for more than 50 years, provides services in multiple locations in the Tulsa metro. Firestone Complete Auto Care offers a variety of services to help keep your care in top condition, and Hibdon Tires Plus is best known for tire replacement, but also provides oil changes, brake repair and more.

Banks
It's important to find a bank that offers the services you need. In Tulsa, many of our readers rely on Regent Bank, known for its reputation as a premier bank for small and mid-market businesses in Oklahoma. Commerce Bank offers services for personal, small business and commercial banking. Bank of Oklahoma and Arvest Bank are also preferred banks among our Tulsa readers.
In Oklahoma City, MidFirst Bank is trusted by many of our readers for personal and business banking as well as wealth management, along with First Liberty Bank. First Fidelity Bank, which is headquartered in Oklahoma City, takes pride in its legacy as a family-owned bank with a high level of customer service.
Caterer
624 Kitchen and Catering is known for both its expert staff and its memorable event space in downtown Tulsa's Deco District. Catering Kitchen is also a favorite in Tulsa with its ability to accommodate a wide range of events. Ludger's Catering is ready to help with occasions ranging from wedding receptions to corporate events.
Aunt Pittypat's Catering provides both gourmet catering options and event planning in Oklahoma City. Cheever's Catering & Events brings the quality of its Uptown 23rd district restaurant and is highly recommended for parties, weddings and other events. Raspberries n' Creme is known not only for its catering but also its delicious cakes.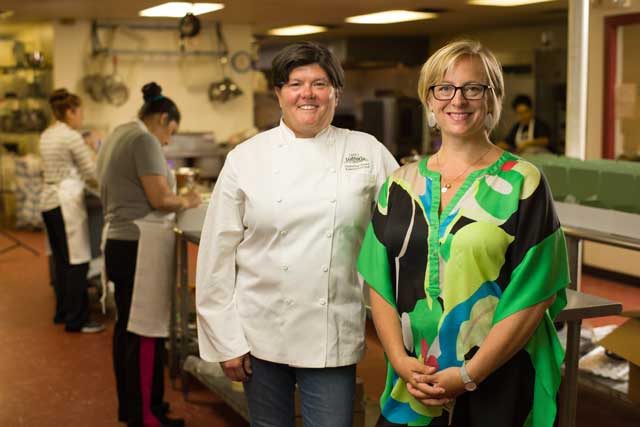 Cleaning Services
Both Tulsa and Oklahoma City residents turn to Merry Maids for their dusting, washing and vacuuming needs when they're looking for a spotless home. Clean Freaks has more than 15 years of cleaning experience in the Tulsa area, and Maid Pro offers personalized services based on your needs. Also in Tulsa is Mommy Maids, which offers cleaning for residences, businesses and medical facilities.
In Oklahoma City, Squeaky Clean House provides both basic and deep cleaning services and has a sterling reputation. Happy Maids is a family-owned and managed company that consistently earns high marks.
Dry Cleaners/Laundry
It's important to have a business you trust taking care of your favorite clothing items. Fox Cleaners has been serving the Tulsa area for more than 30 years, and Phoenix Cleaners also earns top marks in the area for their extended hours and same-day service. Water Stone Cleaners can handle shoe repairs as well as clothing, while Yale Cleaners has 12 locations in the Tulsa area. LaMode Cleaners rounds out the Tulsa list, earning praise for the company's free pickup and delivery.
Douglas Cleaners earns the top spot in the Oklahoma City area for the attention given to their customers' clothing. Nichols Hills Cleaners has been earning loyalty in the Oklahoma City area since opening in 1969, and Legacy Cleaners offers excellent dry cleaning and laundry service.
Event or Party Planner
Planning an event can be a lot of work, which is why readers in Tulsa look to someone like Talmadge Powell to help plan their benefits, parties, weddings and more. Joe Mathis also specializes in parties and weddings and has services ranging from tablescape design and floral arrangements. Lynn Wheatley can help customers with everything from choosing invitations to planning a menu.
In Oklahoma City, Judy Lehmbeck is the top choice for planning a wedding or a party. Epic Events helps with planning occasions ranging from social gatherings to nonprofit fundraisers, and Emerson Events offers full-service event planning, design and floral services.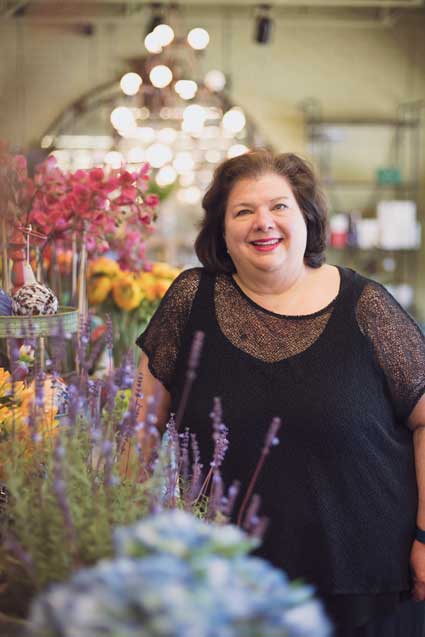 Florist
Whatever the reason, Oklahomans want to know care is being put into their floral arrangements. Toni's Flowers in Tulsa is family-owned and operated and is known for its unique arrangements. Mary Murray's Flowers designs bouquets with care and style. Garden Trug has a garden center as well as a floral shop, and Ted and Debbie's Flower Garden contains a wide variety of floral choices at an affordable range of prices.
Readers in Oklahoma City trust New Leaf Florist for the company's bright and original arrangements. Floral and Hardy is also known not only for its original name but for providing high-quality flowers for any occasion.
Funeral Service
Moore Funeral Home in Tulsa is trusted for compassionate care that is customized to individual needs. Ninde Funeral Home has more than 75 years of experience serving the Tulsa community, and Fitzgerald Funeral Home offers outstanding professionalism and integrity.
Hahn-Cook/Street & Draper offers a state-of-the-art facility and has been providing high-quality care in the Oklahoma City area since 1916. Smith and Kernke provides a variety of funeral options and owns and operates its own crematorium, while Mercer–Adams Funeral Service prides itself on providing personalized services priced below national chains.
Hair Salon
When it comes to your hair, you need a salon you can trust. In Tulsa, many readers look to Jara Herron Medical Spa and Salon, which offers a day spa in addition to a wide variety of styling and coloring options. ARCS is also a favorite for its professional and knowledgeable stylists. Cypress Avenue and iidentity round out the list among our Tulsa readers for their full range of available services with top-notch stylists.
In Oklahoma City, Eden Salon and Spa offers an online video consultation to help you plan your next look before you set foot in the salon. Revel Eight offers a salon and spa conveniently located in Midtown Oklahoma City, and Rock Paper Scissors Hair Studio has two locations in Norman offering a full host of beauty services.
Home/Auto Insurance
State Farm Insurance continues to impress our readers with great customer service and options for both home and vehicle insurance. Farmers Insurance provides full coverage around the state and has agents ready to help out with any problems. Allstate provides coverage for home and auto and offers safe driving discounts to customers.
Investment Firms
When it comes to managing their finances, our readers trust Morgan Stanley to help them make smart decisions. Merrill Lynch also earns high ratings for their financial advice and customer care. Charles Schwab and Ameriprise Financial also have a great reputation for managing Oklahomans' financial needs.
Law Firm
Whether big, small or medium-sized, the best law firms in Oklahoma always look after their clients' interests. In Tulsa, Latham, Wagner, Steele & Lehman prides itself on listening to its clients and providing attentive service, and Jones Gotcher & Bogan has been following its mission of practicing law with integrity for more than 50 years. GableGotwals is an Oklahoma-based law firm with global connections, and Boesche McDermott has clients ranging from sole proprieters and small business owners to multinational conglomerates. Conner & Winters has established itself as one of the most qualified and successful firms in Tulsa, using its expertise in areas of law that include banking, litigation, estate planning and more.
In Oklahoma City, Echols and Associates is known for providing top representation in family law, while Doerner, Saunders, Daniel & Anderson has been practicing in a wide range of specialties since 1896. Foliart Huff Ottoway & Bottom has a 60-year history of preparing and trying civil cases. Oklahoma City readers also look to Tawwater Law Firm, which focuses on personal injury law, and Crowe & Dunlevy, which provides comprehensive legal services.
Life Insurance
Life insurance helps provide people with peace of mind, and these companies provide the best customer service in the state when shopping for life insurance. New York Life can tailor plans to fit the specific needs of any client. Oklahomans in Tulsa and Oklahoma City both look to MetLife to assure the care of their loved ones. American Fidelity Assurance also offers a variety of options.
Moving Service
No matter how big the move is, readers in Tulsa and Oklahoma City both rely on Two Men and a Truck to handle their residential or business move. In Tulsa, Murphy Jones Moving takes care when moving your prized possessions. Armstrong Relocation is also a trusted moving company in the Tulsa area.
In Oklahoma City, Little Guys Movers is a popular choice to handle any relocation. Affiliated Movers of Oklahoma City is also a trusted moving company with more than 30 years of meeting customers' needs.
Pet Grooming Services
It's important your pet looks as good as you do, and Cathy's Critter Cuts is the number one choice for pet grooming services for readers in the Tulsa area. In Tulsa and Oklahoma City, both PetSmart and Petco are known for quality grooming as well as pet products.
In Oklahoma City, Lucky Dog Lodge is known for keeping your pets looking their best.
Place to Call When You Smash Your Luxury Car
When you find yourself without a car because of an accident, it's important to find a business that can do quality work and get you back in your car quickly. In Tulsa, Hourglass Collision Repair can make your car look like new and has earned the trust of our Tulsa readers. Barron & Hart has been a trusted name in collision repair since 1947. Karroll Martin Paint & Body Shop also received votes for providing quality repair.
Bob Moore Collision Center is the top choice of our readers in Oklahoma City with four locations in the metro area. Collision Works is committed to providing superior repair as well. Leon Pierce Body Repair has been providing high quality collision repair for more than 30 years.
Place to Detail Your Sports Car
Mr. Klean Car Wash is a locally owned business that Tulsans give a vote of confidence for keeping their cars spotless. Rocket Lube & Wash is also looked to by many of our readers to clean, wax and wash their cars. Triple Play Express Car Wash provides exterior-only car washes with a free self-service vacuum area.
Red Carpet Car Wash gets the nod for the best auto cleaning in Oklahoma City. Classen Clean & Green Car Wash provides expert care to keep your car looking spotless.
Realtor
Whether you're buying or selling real estate, you want the best on your side to help you close the deal. Peter Walters of Walter & Associates is the top choice for many of our Tulsa readers when buying or selling residential property. Many Tulsans also look to McGraw Realtors, the largest independent real estate company in Oklahoma, for their residential real estate needs, with Jacki Crews and Laura Hawkins, both of McGraw Realtors, making our Best of the Best list.
In Oklahoma City, Monty Churchill, a founding partner of Churchill-Brown, received top pick for realtor and has a loyal client base. Ann Ballew of Keller Williams Realty is considered a real estate pro for many readers in Oklahoma City, and Debbie Naifeh of Paradigm AdvantEdge helps clients all over the Oklahoma City metro area.
Rental Car Firm
No matter why they need a rental car, more Oklahomans turn to Enterprise Rent-A-Car than any other company to keep them on the road. Our readers also expressed confidence in Dollar Rent-A-Car, which was followed by Hertz as another top choice in both Tulsa and Oklahoma City.
Retirement Community
It's important to stay active and involved when it's time to retire and relax, and Tulsa and Oklahoma City both have great options for seniors looking to give up yard work. In Tulsa, Montereau offers independent living options with many amenities, and Senior Star Living is praised by many people for its community environment. Tulsa Jewish Retirement Health Center not only provides an active community, but also houses a museum, day school, sports complex and community center on its campus, and Town Village provides all the services a retired Tulsan could want. Oklahoma Methodist Manor offers six different living options and is located in the heart of Tulsa.
Epworth Villa received top marks in Oklahoma City for its wide variety of options to retirees. Mansion at Waterword Assisted Living provides a loving and caring community along with a home-like atmosphere. Spanish Cove offers amenities and programs for every stage of retirement.
Staffing Agency
When you're looking for a new hire for your company, these agencies have the best reputation in helping you fill the position. Key Personnel in Tulsa has six specialized divisions, including industrial, administrative and medical. ProRecruiters also offers resume screening services on top of their staffing services.
Express Employment Personnel takes the top pick in Oklahoma City, has more than 750 franchise locations across the United States and is a favorite among our Tulsa readers as well. Wegener Human Resource Group is a locally owned and operated staffing firm specializing in professional, administrative, IT and technical personnel. Accel Financial Staffing Solutions has been a source for staffing for more than 20 years with a niche in finance and accounting.
Veterinarian/Animal Hospital
Oklahomans want their pets to receive the same top-quality health care as any other member of their family, and Woodland West takes top honors in Tulsa. VCA Woodland Animal Hospital receives high marks for its care of cats and dogs. Care Animal Hospital is a full service companion animal hospital that many Tulsa readers trust. Southern Hills Veterinary Hospital has been providing healthcare to pets in the Tulsa area for around 60 years.
Dr. Roger Johnson of Nichols Hills Veterinary Clinic is one of the most trusted names in animal care in Oklahoma City. Dr. David Rogers of Eastmoore Animal Clinic is also known for his commitment to provide quality pet care.
Wedding Cakes
When it's time to buy a wedding cake, you want a cake that's as special as the day itself. In Tulsa, Merritt's Bakery is a trusted name for wedding cakes, providing cakes that look just as good as they taste. Ann's Bakery has operated for more than 75 years in Tulsa and bakes cakes, pastries, bread and more. Icing on the Top is also recognized by Tulsans for their high quality wedding cakes.
In Oklahoma City, Raspeberries n' Creme takes the top spot for their cakes decorated with whipped cream and fresh flowers. Amy Cakes takes pride in bringing beautiful cakes to people's wedding day, and Madison's on Main rounds out the list with their reputation for elegant cakes.
Wedding Photographer
While the memories of your wedding day may last forever, you still want the best photographer to capture the event. Chris Humphrey Photographer is the top choice for Tulsans again this year and is known for not only his artistic eye but his work to capture the event just how his clients want. Ace Cuervo is known for fun, relaxed and beautifully done wedding photography and uses at least two photographers at all weddings. Ervin Photography is also respected by our readers in Tulsa for excellent candid and posed photography.
In Oklahoma City, Shannon Ho Photography is looked to by our readers most often to capture their big day on film. Jesse Reich Photography is also known for his professional and high quality work, as well as the unique and elegant Billy Pham Photography.
Wireless Service
Whether you're making an important call or just checking your email, wireless service is more important today than it ever has been in the past. Oklahomans look to AT&T to provide the most reliable coverage and top speed. Verizon is also a trusted name in wireless for its customer service and network quality. US Cellular offers reasonably priced plans to Oklahomans all over the state.