Antique Shop
Finding genuine antiques from furniture to decor can be difficult, but some locations in Oklahoma have curated an excellent selection. Windsor Market in Tulsa offers a wide variety of antique products and a sprawling 34,000-square-foot space to stroll around in all day. For conceptual planning at a full service interior design firm, head to Zoller Design & Antiques. And The Market has 100 showrooms for plenty of inspiration and stunning decor.
In Oklahoma City, Mockingbird Manor Antiques offers several choices in furniture, accessories and decor to brighten any room. Antique Co-Op is more than just an antique mall with their selection of over 70 antique dealers, and Antique Avenue offers a cozy atmosphere in their specialty boutique where you can find books, memorabilia, glassware and more.
Car Dealer
There are many steps to purchasing a car before you drive off the lot, but some dealerships in the state provide trustworthy service so the process is easy. Lexus of Tulsa, located on Memorial Drive in Tulsa, has numerous new and pre-owned cars, and Jackie Cooper Imports has a helpful staff to help you find the right fit. Don Carlton Honda offers plenty of service specials to get your car running smoothly, and Jim Norton Toyota is overflowing with excellent inventory to interest any car buyer.
Jackie Cooper BMW in Oklahoma City is a full-service stop, so all your car needs will be taken care of in one go. Bob Howard Auto Group has just about any model from Jeeps to Buicks for those who want to shop around, and David Stanley Auto Group is one of the most trusted companies in the city for new and pre-owned automobiles.
Children's Clothing Store
Sharp dressing doesn't have to be reserved for adults, and these children's clothing stores provide affordable and hip options for fashion-forward kids. In Tulsa, head in to Kathleen's Kids for custom accessories, adorable clothes and much more. You can't go wrong at Lolly Garden in Utica Square, and GapKids is a favorite in Tulsa and Oklahoma City alike for children's clothes in any size.
For an upscale feel in Oklahoma City, head to Uptown Kids for top brands, or swing by Dillard's for classically stylish kid's attire.
Department Store
A perfect department store means you can find everything you're looking for in one trip – whether that's clothing, shoes, makeup, perfume or handbags. Saks Fifth Avenue in Utica Square has plenty of elegant choices and a well-equipped staff that's always looking to help. For a wide variety from home decor to fashion, try Dillard's or Macy's in both Tulsa and Oklahoma City.
For high fashion on Classen Curve, Balliets offers numerous clothing lines that can please even the most particular shopper.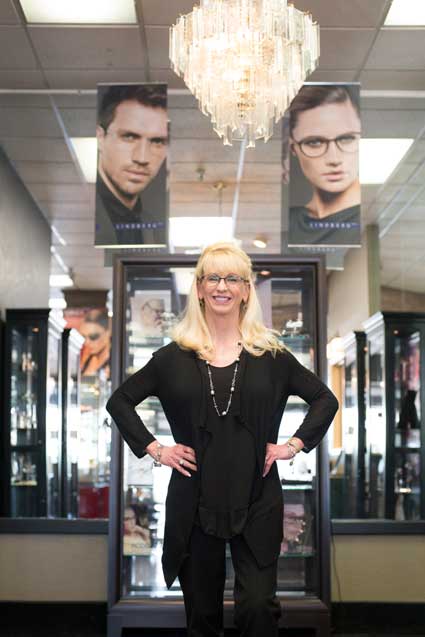 Eyeglass Store
A trendy pair of lenses can transform a whole look, and these stores understand the importance of the perfect pair of glasses. Visions Unique Eyewear, with two locations in Tulsa, offers a diversity of chic brands to enhance your style. For excellent customer service and a prime location in Utica Square, Hicks Brunson Eyewear is just the ticket. And you can't go wrong at Empire Optical, who has kept their business in the family since 1964.
Dick Story Optical in Oklahoma City believes life is too short to wear boring glasses, so their selection is anything but ordinary. Midtown Optical offers comprehensive eye exams and plenty of frames to choose from, and Black Optical is the place to go for the most modern and trendy frames.
Fine Jewelry Store
Whether you're looking to surprise a loved one or just treat yourself, you'll be sure to sparkle if you head into any of the best jewelry stores in Oklahoma. At Bruce G. Weber Precious Jewels in Tulsa, no request is too big or small – they do custom designs and repairs and boast a wide variety of pieces. Moody's Jewelry has been a Tulsa staple for years, and any type of jewelry for men or woman can be found there. And for the perfect engagement ring or sparkly surprise, try Israel Diamond Supply.
In Oklahoma City, B.C. Clark Jewelers has been in business since 1894 and is known as "Oklahoma's oldest jewelers." Naifeh Fine Jewelry has a piece for everyone, whether that's an upscale watch for him or a diamond necklace for her. And for genuine pearls and so much more, head to Mitchener-Farrand Fine Jewelry.
Gift Store
Some people have natural gift-giving instincts, yet others are always coming up empty in terms of ideas. If you're the latter, try The Perfect Touch Gift Store in Tulsa for anything you'll need – candles, Brighton jewelry, clothing and knickknacks. Margo's Gift Shop has presents and decor for every occasion and holiday, and Nielson's is full to the brim with brilliant décor and wedding gifts.
For countless options in Oklahoma City, On A Whim has home decor, fashion, kitchen and personalized gifts that will amaze. For unique gifts and games, head to Kamber's, and for furniture, grooming, clothing and more, Urbane Home & Lifestyle is the place to go.
Grocery Store/Market
Oklahomans care about the products they consume, which means they choose only the finest places to shop for groceries. Heading into a Reasor's Foods location in Tulsa means you can get everything you need in one place – groceries, pharmaceuticals, flowers, and gifts. Whole Foods Market in both Tulsa and Oklahoma City has the healthiest selections for the health-conscious eater, and the new addition of Trader Joe's on Brookside has residents excited about high quality food at low prices.
For all the selections of a large grocery story without the lines and hassle, Oklahoma City residents visit Homeland. And for a quality farmers market with exceptional value, Sprouts has everything you'll need.
Men's Boutique
A sharp dressed man leaves an impression, and several boutiques in Oklahoma can help any man find clothing that makes him shine. In Tulsa, men love Travers Mahan for their varying styles and excellent custom work. Abersons has high fashion for your most important events, and Pinpoint Resource has clothing ranging from casual to formal so you'll find exactly what you need.
For designer suits, shoes and more in Oklahoma City, Mr. Ooley's always leaves a lasting impression. Haggard & Co. continually offers the most popular and high quality brands, and Spencer Stone Company ranges from loungewear to formal with plenty of brands to choose from.
Men's Shoe Store
The cherry on top (or on bottom) of a great outfit is an even greater pair of shoes. Saks Fifth Avenue in Utica Square offers the highest quality footwear for any occasion. Abersons offers chic styles for the fashion-forward man, and Dillard's consistently offers affordable prices and tasteful choices in both Tulsa and Oklahoma City.
Mr. Ooley's in Oklahoma City carries some of the most upscale designer men's shoes in the state, and MetroShoe Warehouse has affordable options for every occasion.
Pet/Pet Supply Store
Pets are family – whether they're lovable dogs, independent cats or lively parakeets. If you want the best selection of toys, food, healthcare, grooming and more, head down to PetSmart or Petco, which are top picks in both Tulsa and Oklahoma City. Southern Agriculture cares about all pets and their parents, too, so head there if you need a speedy vet visit or some quality products.
And make sure to stop in to Britton Feed & Seed in Oklahoma City for well-rounded products and plenty of love for your favorite buddies.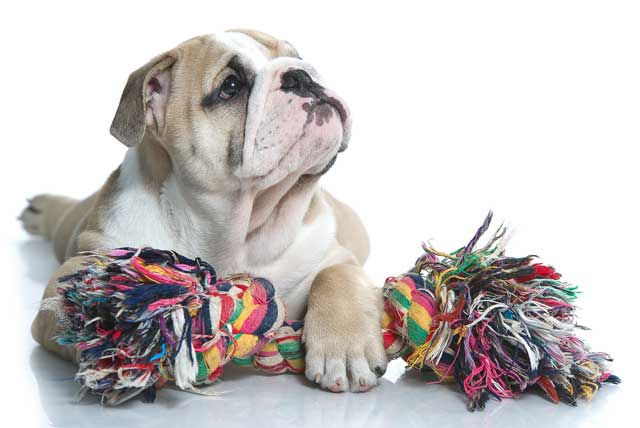 Shopping Mall/Center
For an eclectic mix of stores and dining, these are the malls our readers visit most. Utica Square in Tulsa combines outdoor ambiance with fashionable stores, dining and entertainment. Center 1 on Brookside has a sleek, contemporary look and offers plenty of exercise, dining and shopping selections. Woodland Hills Mall is a one-stop-shop for every entertainment possibility, as is Tulsa Hills with its wide array of stores.
Penn Square Mall in Oklahoma City has over 140 specialty shops to entertain you all day. Quail Spring Mall has quality stores, delicious restaurants, and a spacious movie theater, while Classen Curve combines interesting architecture and designer shops for an entertaining afternoon.
Sporting Goods/Outdoor Store
A trip to a sporting or outdoor store should be quick and easy, and Oklahomans know just where to go. Academy Sports + Outdoors combines enthusiastic employees and quality products for optimum value. Dick's Sporting Goods has been the place to go since 1948 for premium quality sports equipment, clothing and more. And for outdoor products for any and every occasion like hunting, fishing, and camping, head to one of the Bass Pro Shop locations throughout the state.
Toy Store
To find the perfect toy for your kids, you could schlepp through store after store to ensure you get exactly what you want. However, our readers make it easy to avoid that situation. Toys "R" Us in Tulsa and Oklahoma City provides parents and kids with endless choices of toys with frequent discount opportunities. Walmart also offers competitive pricing so you can make you kids happy on a budget. And Kiddlestix is like a child's dream come true with their colorful store and endless options.
Uptown Kids on Classen Curve is an upscale children's store that offers shoes, accessories, clothing, and much more. And of course, Target's wide selection will satisfy any child's requests.
Wine/Liquor Store
Finding a well-stocked liquor store in Oklahoma can be challenging, but some shops around the state have a wide selection and friendly service. Old Village Wine & Spirits has a convenient location on 41st Street and Peoria Avenue in Tulsa, and the staff will always welcome you with a smile. Tulsans love Ranch Acres Wine & Spirits for their tasty selections, and Parkhills Liquor Warehouse has amazing stock for low prices.
The Well of Oklahoma City has a quality selection and offers membership to those who want first looks at new products. Broadway Wine Merchants values customer service so you won't leave empty handed, and The Wild Turkey Finer Wines & Spirits always has the drink you're looking for.
Women's Boutique
Fashion expresses personality, so finding the most flattering, trendy outfit is key. Abersons offers high fashion pieces from several brands that will consistently impress. Donna's Fashion has jewelry, clothes, shoes and more for any occasion, and On A Whim on Brookside offers plenty of modern and funky pieces for the stylish dresser.
Ruth Meyers in Nichols Hills has only the finest fashions for its residents, with alteration services as well. Gordon Stuart allows women to experiment with fashion and step out in bold choices, and Bow & Arrow offers a quaint atmosphere, friendly service and delightful choices for every woman.
Women's Shoe Store
A good pair of pumps, sandals or boots can make a woman's outfit go from good to great. Saks Fifth Avenue offers chic selections for nights out or days in. Abersons is a Tulsa favorite for upscale shoes in any style, from flip flops to stilettos, and J. Cole Shoes has affordable prices, flattering fits and a helpful staff.
Balliets on Classen Curve offers sleek, simple shoes that will soon be staples in your wardrobe. For plenty of fresh and contemporary selections for any season, head to Gordon Stuart. And Shoetopia has a style for everyone with low prices and high quality.