DINING
Asian
If you're looking to branch out from a normal dinner routine, Tulsa has several Asian cuisine options to expand your palette. KEO Restaurant on Brookside offers a modern atmosphere and healthy food selections from several countries in Southern Asia. Lanna Thai serves Thai dishes in a chic, roomy environment, with live music on the weekends. For a night out with the family, try Ri Le's for quality Vietnamese cuisine, and Roka Bar and Asian Flavors prides itself on its locality and freshness.
Oklahoma City offers a wide variety of Asian cooking as well. Grand House Asian Bistro provides a casual dining experience complete with live music and a dance floor.  For classic Japanese food and plenty of sushi options, try Okura Sushi & Grill. And Musashi's offers a sushi bar, hibachi grills and plenty of steak.
Bakery
There's nothing better than the smell and taste of homemade treats, but a few bakeries stand above the rest. Merritt's Bakery spans across the Tulsa metro and has offered Tulsans the antidote to a sweet tooth since 1979. Four generations of dedicated bakers have worked at Ann's Bakery, a Tulsa staple for pastries. And Antoinette Baking Co. in downtown Tulsa offers tasty macaroons, pies and cakes.
In Oklahoma City, Cuppies & Joe provides a quaint and lively environment, delicious cupcakes and fresh coffee. From pigs in a blanket to donuts, try Brown's Bakery in midtown Oklahoma City. And for a taste of French cuisine, La Baguette Bistro has plenty of tarts, cakes and pies to satisfy your cravings.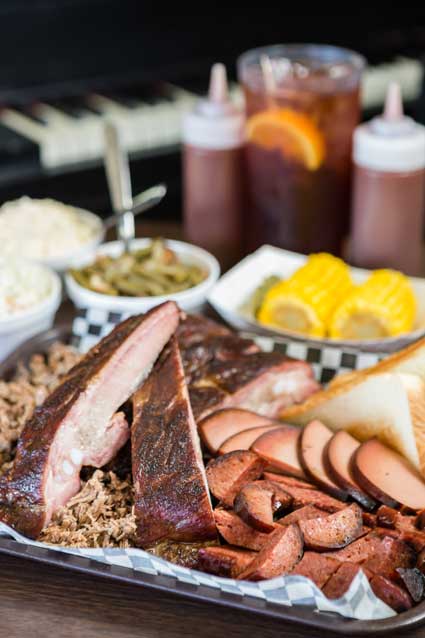 Barbecue Restaurant
Nothing says Oklahoma like barbecue, and plenty of restaurants throughout the state take that responsibility very seriously. Burn Co. often has a line around the block full of hungry and loyal patrons. Elmer's BBQ has achieved the perfect barbecue sauce and side dishes, and Oklahoma Joe's is a family owned and operated business that knows barbecue. Rib Crib has a plethora of smoked meats, and Albert G's makes everything from scratch in their two Tulsa locations.
In Oklahoma City, Earl's Rib Palace is the place to be for great people and even greater barbecue. Iron Star Urban Barbecue offers their own upscale take on traditional barbecue, and Bedlam BAR-B-Q offers appealing cured meat and a scenic back patio.
Breakfast
Breakfast is the most important meal of the day, and some restaurants in Oklahoma have translated that idea into enjoyable, iconic food. At Duffy's Diner you'll find excellent service and a wide variety of breakfast foods. Phill's Diner is a Tulsa staple with excellent chicken fried steak and hash browns. Brookside by Day has a packed house every morning, which is a tribute to their classic breakfast options. And Savoy Restaurant has a warm vibe with hearty, home-cooked deliciousness.
In Oklahoma City, Classen Grill strays away from classic breakfast foods and incorporates unique ingredients for a distinctive breakfast experience. Jimmy's Egg has won the hearts of Oklahoma City patrons with its expansive menu, and Kitchen 324 has plenty of pastries, eggs and croissants to start your day off right.
Burger
The hamburger is a quintessential American food, but some restaurants around the state have taken the recipe and made it uniquely Oklahoman. Ron's Hamburgers & Chili has been serving up fresh burgers since 1975. Fat Guy's Burger Bar grounds their meat daily for a fresh and delicious taste, and you can always head down to Goldie's Patio Grill for their familiar and fresh flavor.
In Oklahoma City, Freddy's Steakburgers offers a casual dining environment and more than just a standard hamburger. For a classic Oklahoma onion burger, look no further than Tucker's Onion Burgers, and for a gourmet burger and a full-service bar, try S&B Burger Joint.
Deli/Sandwich Shop
There are endless sandwich combinations, and the art of a perfect sandwich is in the eye of the beholder. In Tulsa, PJ'S Sandwich Shoppe offers handcrafted sandwiches served fresh daily. Jason's Deli has a comprehensive menu that can satisfy even the pickiest eater, and Lambrusco'z Deli is a local favorite set in the heart of Brookside. Felini's Cookies & Deli is a made-to-order restaurant, so all customers get exactly what they want. Trencher's Delicatessen offers scrumptious cookies, strata, pie and sandwiches, and for the freshest bread baked daily, go to Bill & Ruth's.
In Oklahoma City, customers can't get enough of N D Foods' sandwiches and desserts. At Someplace Else Deli & Bakery, be sure to order the Reuben, as it's a fan favorite. And Jersey Mike's Subs is a nationwide chain that has been impressing patrons since 1956.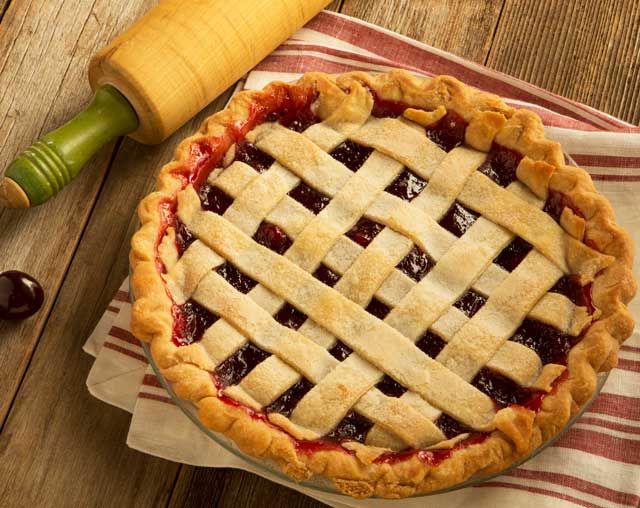 Diner
American diners combine excellent food with delightful ambiance and service, and a few diners in Oklahoma rise a cut above the rest. Tally's Cafe in Tulsa has a Route 66 theme and is best known for its chicken-fried steak and Fat Boy cheeseburgers. Dilly Diner has vast dining options and is set in the Blue Dome District. Phill's Diner never disappoints with their homey feel, and Duffy's Diner serves a mean fried-egg cheeseburger.
The Diner in Norman offers an old-school vibe with tasty choices. Nic's Grill in Oklahoma City has a long line for a reason: they have a diversity of food in a low price range. And for spectacular comfort food and tasty omelets, try Good Gravy Diner.
Fast Food
There's no shame in rolling into the drive-through on your way home from work, and several fast food chains don't sacrifice quality for speediness. Arby's has a large array of meals without the synthetic taste, and its curly fries can't be beat. Taco Bueno's Tex Mex is so fresh you'd never believe it's fast food. And Sonic Drive-In has an option for everyone, including a wide variety of drinks.
Fine Dining
Everyone deserves to be treated to a high-class meal now and then, and fine dining restaurants in Oklahoma offer excellent service and delectable food. The award-winning Polo Grill in Utica Square offers seasonal menus and a broad wine list. Palace Cafe cooks up Creole-inspired seafood in a sleek, modern environment. And Mahogany Prime Steakhouse, a favorite in both Tulsa and Oklahoma City, boasts some of the best U.S. Prime Midwestern beef in Oklahoma.
For a sophisticated night out in Oklahoma City, Mickey Mantle's Steakhouse has delicious steak, seafood and wine. The Meat Market Refectory combines zealous cooking with enthusiastic service. Junior's provides an old-school feel with a mouthwatering surf 'n' turf menu, and The Coach House, soon to be the Hutch on Avondale, locally sources their French and regional cuisine for an upscale dining experience.
Food Truck
Food trucks are the perfect middle ground between dining in and fast food and capture what's great about both of those dining choices. For a funky choice in Tulsa, Lone Wolf combines Vietnamese and French cuisine and serves up Kimchi fries and tasty Banh Mi. For Italian on the go, Andolini's has the best pizza around. And for traditional American cuisine, Mr. Nice Guys serves up mac 'n' cheese, burgers and tacos.
Green and Grilled has two locations in Oklahoma City and Edmond with lots of options for a health-conscious eater. Big Truck Tacos is a staple in Oklahoma City, combining high-quality dining and traditional Mexican cuisine. And for a sweet treat after dinner, stop at Katiebug's for shaved ice and hot chocolate.
Get A Sugar High
Sometimes indulging can be just the right choice, and there are several delightful treats to curb your sweet-tooth cravings in Oklahoma. In Tulsa, Rocky Mountain Chocolate Factory is a chocolate lover's dream come true, with endless sweet choices. Braum's has won the hearts of voters in Tulsa and Oklahoma City alike, with sundaes, shakes and a wide variety of ice cream flavors. And the Cheesecake Factory offers indulgent cakes and ice creams anyone will love.
In Oklahoma City, Pinkitzel offers unique candy and renowned cupcakes. And for those with diet restrictions who still want to indulge, head down to Green Goodies for plenty of gluten-free and vegan goodies.
Ice Cream Shop
Summertime is the perfect opportunity for a frozen delight in the form of sundaes, shakes or a three-scoop cone. Braum's is a perfect stop in Tulsa and Oklahoma City, with a flavor choice for every customer. For unlimited mix-ins and crowd-pleasing cakes and ice creams, Marble Slab in Tulsa is perfect for a rich, decadent dessert. And with its endless flavors, you can't go wrong with a trip to Baskin-Robbins.
In Oklahoma City, Orange Leaf Frozen Yogurt specializes in self-serve with plenty of fruity and creamy choices. And Cold Stone Creamery makes their ice cream fresh every day with plenty of low fat, lactose-free and gluten-free options.
Italian
Pizza and pasta are some of the world's most beloved entrees, and great Italian cuisine perfects them both. On Boston Avenue in Tulsa, Dalesandro's combines fresh ingredients and a calming ambiance for a perfect night out. Biga, a Tulsa staple, impresses with its homey atmosphere and delicious food. Villa Ravenna prides itself on its traditional Italian and delectable seafood in a romantic setting. Founded in 1989, Ti Amo has expanded into two locations in Tulsa due to popular demand.
For a fully Italian experience with great food and lively service, Stella Modern Italian Cuisine in Oklahoma City is the perfect fit. Vito's Ristorante provides a family atmosphere with traditional Italian delicacies, and Gabriella's Italian Grill & Pizzeria will surely impress with their brick oven pizzas, plus much more.
Margarita
Everyone likes his or her margarita a little different, and going through several bars and restaurants until finding the perfect match is no fun. Luckily, our readers made it easy. In Tulsa, Los Cabos Mexican Grill & Cantina has a drink selection for just about anyone. Mi Cocina has signature cocktails with premium tequila, and El Guapo's boasts an extensive drink menu and gorgeous balcony seating.
In Oklahoma City, Poblano Grill diverts from the usual with their funky margaritas that contain ingredients like jalapeños and red chili peppers. Ted's Cafe Escondido has a bebida perfecta for you – whether you like it blended or on the rocks. And Chelino's offers traditional Hispanic ambiance and balcony views while you sip on one of their many cocktails.
Mexican
Mexican cuisine offers endless varieties of combinations, from tacos to burritos to enchiladas, and these restaurants serve up the best. Los Cabos Mexican Grill & Cantina in Tulsa has fresh ingredients and a vast menu. Mi Cocina takes Mexican cuisine to the next level with their light and healthy entrees, and El Guapo's offers indulgent selections anyone will enjoy.
Iguana Mexican Grill in Oklahoma City offers a casual dining experience with plenty of tequilas to choose from. For a traditional Mexican feel, try Ted's Cafe Escondido. And lastly, Abuelo's never fails to impress with their hacienda-style setting.
Outside Dining
Sometimes, the ambiance is just as important as the food when it comes to dining out. In Tulsa, Los Cabos Mexican Grill & Cantina offers a vacation vibe with their outdoor cabana bar and live entertainment. Blue Rose Cafe is the perfect choice for casual dining, complete with local musicians and a great view of the Arkansas River. And for a more upscale vibe, try the Wild Fork in Utica Square for a spacious and luxurious patio.
Cafe Do Brasil in Oklahoma City has a rooftop bar with a lovely view of Midtown. The Mont in Norman is a staple for college kids and adults alike, with plenty of outdoor seating on their landscaped patio, and the outdoor patio at FLINT comes equipped with an outdoor bar, sunset views and a cozy fire pit.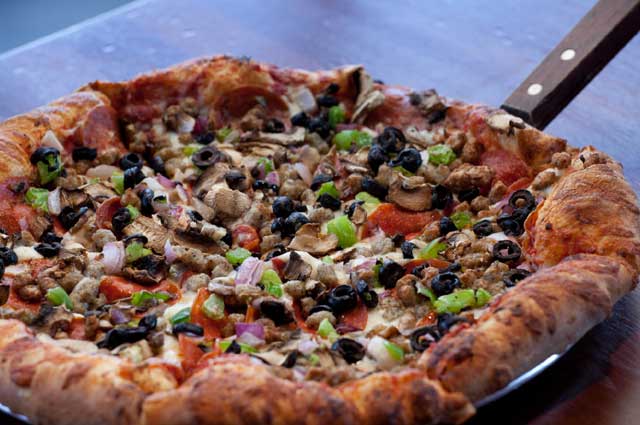 Pizza
All pizza is good pizza, but certain Oklahoma restaurants serve up the absolute best. Hideaway Pizza can't be beat in both Tulsa and Oklahoma City, with dine-in and carryout and a wide variety of funky and traditional pizzas. Andolini's Pizzaria utilizes fresh, made-from-scratch ingredients for a homemade taste and welcoming atmosphere. Hey Mambo, located in the Brady Arts District of downtown Tulsa, offers delicious brick oven pizzas with a wide variety of cheeses, vegetables, meats and sauces. Pair that with excellent service and chic ambiance, and you get the perfect place to go for for a quick lunch or cozy dinner. And Mazzio's satisfies customers with their consistently mouthwatering pizza and crust options.
The Wedge Pizzeria in Oklahoma City is the city's first wood fire oven pizzeria, and their passion and dedication to their craft is evident in the quality of their food. And for even more delectable wood fire pizza, try Upper Crust for New York style, thin crust pies.
Place to Meet for Coffee
Coffee is the juice that fuels people through their day, so choosing a quality shop to give your business to is important. DoubleShot Coffee Company in downtown Tulsa offers roasts from across the globe and a firm appreciation for a cup of joe. You can't go wrong with Starbucks in both Tulsa and Oklahoma City, with their endless varieties and speedy service. Topeca Coffee promises only the freshest beans going into your cup, and Shades of Brown has become a Brookside staple with their relaxed atmosphere and delicious coffee. Coffee House on Cherry Street has sweet treats and delicious brews, and Mecca in Midtown offers gourmet coffees and plenty of spices and olive oils for purchase.
Elemental Coffee in Oklahoma City values quality and isn't afraid to switch up their roasts daily to keep things interesting. And for the utmost dedication to the craft of perfect coffee, try Coffee Slingers.
Place to Take Out-of-Town Guests
When you're hosting visitors from outside Oklahoma, impressing with great food is a must. Stonehorse Cafe in Utica Square provides an eclectic menu for even the pickiest taste buds. In the same area, you can pop into Polo Grill for a fine dining experience with yummy American entrees. And Palace Cafe combines modern ambiance with comforting Creole food.
Pull out all the stops in Oklahoma City at Mickey Mantle's Steakhouse, with their wide selection of wines and high quality entrees. For a formal evening and a scratch kitchen that can work with any dietary restriction, Vast provides the perfect selection. And for a variety of food styles and service that impresses, go to Cheever's Cafe.
Salads
A good salad is hard to find, and is often the footnote of restaurants who focus on cooked entrees. However, several Oklahoma restaurants put salads at the forefront of their menus. For a perfect Caesar salad, Celebrity Restaurant in Tulsa is just the ticket. The Palate combines fresh ingredients with house-made dressings for a crisp, garden fresh taste. And Charleston's Restaurant has several locations in Tulsa and Oklahoma City where you can order one of many salad choices with kale, grilled chicken or salmon.
Cafe 501 in Oklahoma City mixes fresh greens with a plethora of hearty meat options to keep you full and satisfied. And for a taste of local and fresh ingredients for affordable prices, try Coolgreens.
Salsa
Without an excellent salsa to start off your meal, it's hard to get excited about the main course, but some restaurants have perfected the art of that mild to extra spicy combination. Los Cabos Mexican Grill & Cantina serves up some of the freshest salsa in Tulsa as a delightful precursor to any meal.
Mi Cocina adds just a hint of garlic to create a new twist to the salsa combination, and Cafe Ole is a crowd favorite with their fresh ingredients and welcoming environment.
Iguana Mexican Grill gives you four different salsa options, so every diner is satisfied. Poblano Grill has extra spicy salsa for the adventurous eater, and 1492 New World Latin Cuisine offers upscale choices with fresh ingredients.
Seafood
Cooking seafood is a delicate art, and mastering shellfish or mollusks takes dedication. Bodean Restaurant & Market offers extremely fresh seafood and excellent ambiance. For fresh sauces and several seafood entrees, Bonefish Grill is the perfect stop, and White River Fish Market & Restaurant has been a Tulsa favorite since 1932, with coastal seafood flown in consistently.
For upscale seafood in Oklahoma City, Mickey Mantle's Steakhouse has plenty of tasty and quality entrees. Hefner Grill has a waterfront view and plenty of trout, shrimp, catfish and more. And The Shack has three locations in Oklahoma City, Norman and Nichols Hills with classic and Creole-inspired seafood.
Share A Dessert
There's always room for dessert, especially if you've got endless, delectable choices. Dragonmoon Tea Co. in Tulsa is the place to go for unique treats like tarts, puddings and gingersnaps. Michael V's specializes in cakes and pies that are made from scratch, and you can't go wrong at the Cheesecake Factory.
Cuppies & Joe in Oklahoma City has a charming atmosphere, and they specialize in tasty cupcakes among a wide variety of other treats. Museum Cafe is located in the Oklahoma City Museum of Art and offers enjoyable crème brûlée, cakes and cookies. Cheever's Cafe boasts appetizing ice cream, biscuits and cakes as well.
Steakhouse
Cutting in to a perfectly cooked steak is a rare occurrence, and some Oklahoma steakhouses know exactly what they're doing. Fleming's Prime Steakhouse & Wine Bar offers upscale ambiance and perfectly cooked meats. Mahogany's Prime Steakhouse in Tulsa and Oklahoma City has considerate service and plenty of meals for meat lovers. Prhyme Downtown Steakhouse offers a chic atmosphere with classic cuts of beef, and for a more casual but still delicious option, try Freddie's Bar-B-Que & Steakhouse.
Mickey Mantle's Steakhouse in Oklahoma City knows the art of a perfect steak, and Junior's combines their surf 'n' turf with live piano music for an approachable vibe and delicious food.
Stylish New Restaurant
For the most modern design and delectable food, Oklahomans look to successful new restaurants. In Tulsa, East Village Bohemian Pizza offers cozy indoor dining and a spacious patio for optimum enjoyment. Roka Bar and Asian Flavors focuses on local ingredients and flavors in their chic dining space, and STG Pizzeria and Gelateria has an open, airy dining space with classic Italian goodies.
For a sleek and fashionable experience, try The Meat Market Refectory in Oklahoma City, with plenty of innovative dining choices and helpful service. For a classic American Bistro, West in Bricktown offers several savory sandwiches, fish entrees, soups and salads. And The Drake is Oklahoma City's freshest addition to the seafood restaurant market.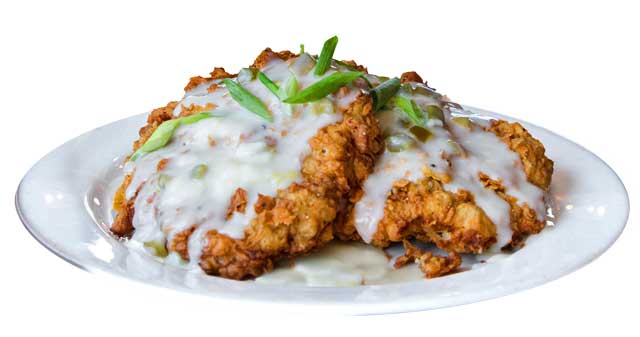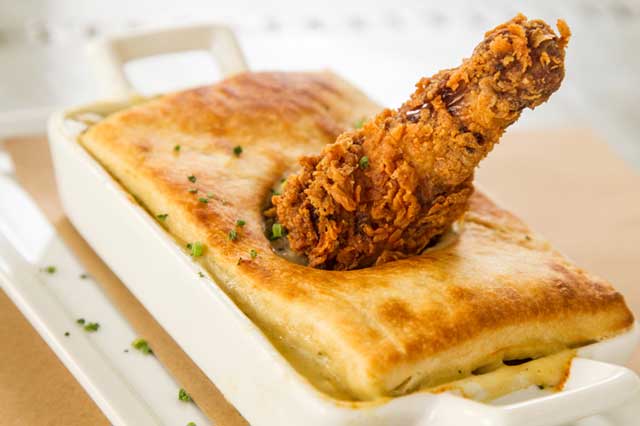 Sunday Brunch
There's nothing like a good brunch with family or friends to close out a weekend. In Tulsa, Palace Cafe has plenty of colorful brunch dishes, as does Lucky's Restaurant with their three-dollar mimosas. The Wild Fork brings several fresh ingredients to the plate, and Polo Grill always draws a large Sunday crowd with their brunch menu.
Cheever's Cafe in Oklahoma City offers comfort food that will sit well with anyone, and Kitchen No. 324 offers affordable and innovative options. And for a farm-to-table brunch choice with plenty of artsy ambiance, Picasso Cafe is the place to be.
Sushi
For sushi that will leave you wanting more, look no further than Oklahoma restaurants. in the raw in both Tulsa and Oklahoma City has traditional and nouveau sushi in a stylish environment, while Fuji offers up Sashimi rolls and daily lunch specials. Sushi Hana is a Japanese fusion restaurant with sushi galore, and Yokozuna combines modern ambiance with a large selection of sushi, including Nigiri and Sashimi.
For rolls full of flavor in Oklahoma City, Sushi Neko is the perfect spot, and Okura Sushi & Grill offers a traditional Japanese experience with a wide array of sushi entrees.
Vegan/Vegetarian Restaurant
Finding quality food can be a chore for those with dietary restrictions, but our readers have found a gold mine of healthy restaurants. Chimera Cafe in downtown Tulsa offers up the freshest ingredients with plenty of vegan and vegetarian selections. Big Al's Healthy Foods specializes in smoothies and sandwiches made to order, so every diner gets exactly what he wants. Elote provides a quaint atmosphere with healthy entrees, and Cosmo Cafe on Brookside has a modern ambiance, friendly servers and delectable healthy treats.
You can't go wrong at Coolgreens in Oklahoma City, with their healthy and affordable options. And the Red Cup specializes in vegan and vegetarian entrees, so you'll find exactly what you want.