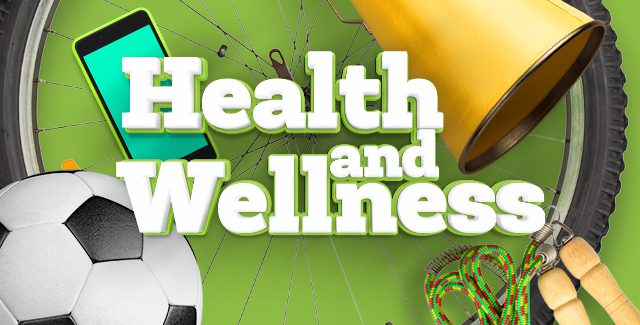 Aesthetician
If you're looking for a pick-me-up or a place to treat yourself, Oklahoma has quality aestheticians to keep you looking your best. Gabriel Horn with Uplifting Skincare can assist with skin products, chemical peels, and a plethora of other spa treatments. Head to the Skin Care Institute and ask for Laura Downey to perform photo facials, laser skin resurfacing and micro-needling. Pamela Klein of Skin Renewal has been a registered nurse for over 20 years and treats every client with care, and Lee Behling of Bella Vita Spa & Salon knows exactly what you need to relax and rejuvenate.
In Oklahoma City, Vanessa Smith works at Premier Plastic Surgery & Aesthetics and welcomes every client with a smile and helpful hand. Suzanne Kelley of Bella Strada Salon and Spa knows the best skincare tricks in the business, and Brenda Livingston of Oklahoma City Beauty and Aesthetics has plenty of new products to keep you looking fresh.
Cancer Center
For a serious disease, you need serious treatment, and Oklahoma has some the greatest cancer centers in the country. In Tulsa, the Cancer Treatment Centers of America has the most up-to-date technologies to give every patient possible a positive prognosis. The Oklahoma Cancer Specialists and Research Institute promises their patients early access to promising drugs, so the care is cutting edge.
In the Oklahoma City area, the Stephenson Cancer Center is a national leader in clinical trials and provides quality patient care every day. And to try a new approach that focuses on targeting tumors at their source, ProCure Proton Therapy Center provides a fresh perspective on treatment.
Chiropractor
Nothing is worse than an aching back, but Oklahoma has caring chiropractors to get you aligned and back to business. Dr. Chuck Zoellner of Zoellner Chiropractic can align and massage to get you feeling fresh. On the cutting edge of chiropractic techniques is Dr. John Sibley, who has his own practice and radio segment as well. And Dr. Brian Roadhouse of Roadhouse Chiropractic can perform nonsurgical spinal decompression therapy, functional neurology and much more.
In Edmond, visit Dr. Wes Hill at his practice for the most modern techniques to keep your back feeling healthy. Also in Edmond you'll find Dr. Brett Odum at Odum Chiropractic Clinic, who can assist with acupuncture and alignments. And for years of experience and care from start to finish, Dr. J. Daniel Post in Oklahoma City is the perfect chiropractor.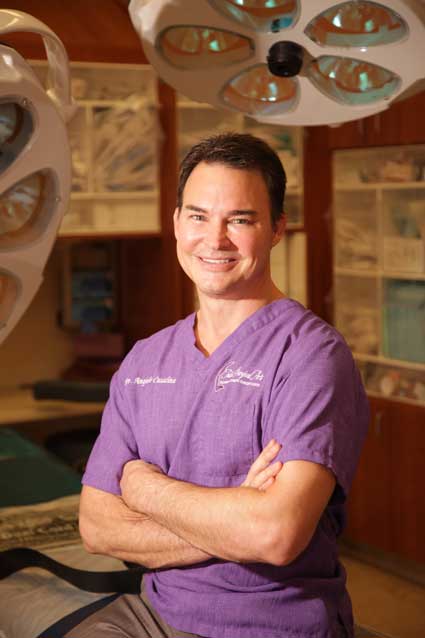 Cosmetic/Plastic Surgeon
From small injections to major surgeries, plastic surgeons are people we trust with our specific requests. Dr. Angelo Cuzalina of Tulsa Surgical Arts helps both women and men to transform into their ideal selves. Dr. E. Bradley Garber of Plastic & Reconstructive Surgery is board certified and ready to assist you with small or large procedures. And for Dr. Mark Mathers of Tulsa Center for Plastic Surgery, safety and time to decide the perfect procedure are key elements to success.
In Oklahoma City, Dr. Tim Love can assist with a wide range of surgical and nonsurgical procedures, while Dr. Juan Brou of The Medical Spa specializes in rejuvenation, body contouring and breast enhancement. And for the ever-popular mommy makeover, head to Dr. Michell Cohn with Cosmetic Surgical Arts & Rejuvenation of Oklahoma.
Dentist
A great smile is the first thing people notice about you, and Oklahoma has quality dentists to keep your teeth healthy, clean and beautiful. Dr. Mike Hinkle of Utica Dental is an expert with Invisalign and Lumineers but can also do standard teeth cleanings. At Dr. Michael Kincaid's practice, the patient's comfort comes first. Dr. Chris Ward, who runs his own practice in Tulsa, specializes in cosmetic and restorative dental work.
For quality care and restorative options in Oklahoma City, Dr. Ashley Hancock of Classen Dental is the person to see. Moore Smiles is family owned and operated, so you'll always get a personal touch. And Dr. Shannon Griffin of Griffin Smiles is a well-respected industry leader and promises every patient excellent results.
Dermatologist
Healthy, glowing skin can make a world of difference when it comes to confidence. Dr. David Minor, medical director from Skin Renewal, can handle acne, rashes, spider veins and much more. Dr. Jeff Alexander of Skin Care Institute Medical & Wellness Spa has cutting-edge technology to keep your skin looking youthful. And for laser-hair removal, Botox and more, Dr. Lynn Anderson of Midtown Dermatology comes highly recommended by our Tulsa readers.
Dr. Blaine Lehr of The Dermatology Clinic, Inc. in Oklahoma City brings the most advanced procedures to handle various skin issues. Dr. Julie Lowe runs her own practice and offers laser treatments, biopsies and much more. Dr. Michael D. John of the Edmond Dermatology Clinic is an Oklahoma native and has run a successful practice since 1990.
Family Physician 
Oklahoma has excellent family physicians to make going to the doctor a little less scary. Dr. Joe Reese can be found at the Warren Clinic and specializes in internal medicine. Dr. Brent Laughlin is affiliated with the Omni Medical Group and has been in practice for over 20 years, and Dr. Gerard McNulty is also an internist at Warren Clinic who brings comprehensive care to Tulsans.
Dr. Robert Stepp from AllianceHealth Medical Group in Oklahoma City specializes in preventative medicine, diabetes and high blood pressure. Dr. Geoffrey Hoover affiliates with St. Anthony Hospital and has been practicing for 18 years, and Dr. Allan Metz is an internist who provides complete care in Oklahoma City.
Health Club/Gym
Getting fit is easy with the excellent health clubs found in Oklahoma. In the Tulsa metro area, Health Zone at Saint Francis has the equipment, classes and trainers you need. St. John Siegfried Health Club also offers excellent cardio equipment, trainers and more. And for exceptional, welcoming gyms with plenty of quality equipment, Life Time Fitness and Sky Fitness & Wellbeing are top choices.
In Oklahoma City, the YMCA Healthy Living Center – INTEGRIS, formerly the INTEGRIS PACER Fitness Center, has everything you need to get fit. The YMCA of Great Oklahoma City continues to be a local favorite for their numerous classes, and for an intense workout class, head to Crossfit OKC.
Health Insurance
Health insurance is a necessity at the most crucial moments in life, so Oklahomans only trust a select few. The Oklahoma-based CommunityCare offers several policy options for every individual. Oklahomans turn to Blue Cross Blue Shield of Oklahoma for group insurance plans as well as individual plans, and United Health Care provides full-coverage options to ensure peace of mind.
Home Health Service
Sometimes help at home can be the best step towards a more active, happy life. Interim HealthCare is a national company that provides home health in cities across the United States, including Tulsa. Oxford Healthcare focuses on Northeastern Oklahoma and has highly trained nurses to assist their patients. Maxim Healthcare is one of the most experienced home care companies and has been providing service for more than 20 years, and Senior Select is unique in offering companionship along with home care to better improve mood and quality of life.
In Oklahoma City, Choice Home Health is a top option for empathetic and holistic help. Alliance Oklahoma Home Health brings compassion and experience into every home, and Universal Home Health values the dignity and life of every person.
Hospice
A great hospice should embody compassion, and several in Oklahoma provide the best service when it's needed most. Grace Hospice in Tulsa has trained and empathetic staff members for your loved ones. Saint Francis Hospice respects the self-worth of every patient, and Hospice of Green Country understands the importance and impact of loved ones during this important time.
INTEGRIS Hospice House in Oklahoma City provides comfort and a smoothing atmosphere for their residents. For comprehensive end-of-life care, Mercy Home Health provides an outstanding option, as does Frontier Hospice.
Hospital
Finding the hospital with the best technology, staff and efficiency is crucial for your treatment and overall health. The Saint Francis Health System delivers quality care and an energetic staff that can't be beat. The St. John Health System provides cutting-edge technology for optimum treatment, and the Hillcrest Health Care System offers specialty clinics and general healthcare fit for any situation.
INTEGRIS Health in Oklahoma City receives high marks for the quality of care and widespread availability in clinics all around Oklahoma. Mercy Health System never fails to impress with their excellent staff and equipment, and OU Medicine provides comprehensive care for every patient.
Medical Spa
For relaxation combined with rejuvenation, a medical spa is just the place to go. The Skin Care Institute Medical & Wellness Spa delivers nonsurgical options to refresh your mind and body. Utica Square Skin Care and Skin Renewal will get your skin back to its youthful glow. For a holistic approach to a better quality of life, the BA Med Spa & Weight Loss Center is just the ticket, and Emerge Medical and Well Spa offers fillers, laser treatments, facials and massages so you can leave feeling your best.
And in Oklahoma City, Premier Plastic Surgery and Aesthetics offers body contouring, breast enhancement and several surgical and nonsurgical procedures. Advanced Aesthetics provides Botox, dermal fillers, tattoo removal and assistance with weight loss. And Genesis Plastic Surgery & Medical Spa specializes in surgical procedures and skin care regiments to keep you looking youthful.
Nursing Home
Finding the right nursing home to fit personalized needs can be difficult, but Oklahoma has high-quality care. Oklahoma Methodist Manor offers a nurturing environment with trained staff. Saint Simeon's Episcopal Home has therapists to make sure every patient feels safe and happy, and University Village has physicians on-call all hours of the day and night to ensure safety and well-being.
In Oklahoma City, Epworth Villa treats each patient with respect and care during their stay. Bellevue Health & Rehabilitation Center has award-winning rehabilitation programs and long-term nursing care, and Brookdale Senior Living Solutions has attentive staff and top-quality services.
OB/GYN
Every woman deserves excellent healthcare, and some OB/GYN doctors are a cut above the rest. In Tulsa, Dr. Melanie Blackstock at Saint Francis treats every patient with regard and helps with each facet of women's health. Dr. Lynn Frame of Utica Women's Specialists offers outstanding care with a great bedside manner, and Dr. Arthur Cole Nilson with Tulsa Women's Healthcare puts the patient first to keep every woman healthy.
For women's healthcare in Oklahoma City, Dr. Laura Mackie of Oklahoma City Gynecology & Obstetrics specializes in gynecological surgery. Dr. Julie Hager of Funnel, Strebel & Hager provides a soothing bedside manner and knowledgeable insight, and Dr. Victoria Mills of Champion Women's Health Specialists offers care for women in every stage of life.
Opthalmologist
Great eye care is a vital component of overall wellbeing, and doctors in Oklahoma understand the importance of great vision and eye health. Dr. Dan Langley of EyeCare Associates of South Tulsa provides LASIK, surgical removal of cataracts and much more. The doctors at Triad Eye Institute offer corneal treatments, diagnostic testing and a slew of other services, and Dr. Marc Goldberg at Tulsa Eye Institute specializes in refractive surgery and cornea diseases so your eyes stay as healthy as possible.
In Oklahoma City, Dr. Charles Bogie at INTEGRIS Health has vast knowledge of eye diseases and conditions. Dr. John Hummel of Hummel Eye Associates specializes in LASIK but can perform several common eye procedures, and Dr. Jay Leemaster with Eye Care Oklahoma practices in Moore and provides comprehensive care.
 Optometrists
It's best to have a qualified, trusted professional check your eyes, and Oklahoma optometrists provide the best services. Dr. Blane Snodgrass can provide routine eye exams or assist with eye injuries. Dr. Robert Zoellner runs his practice in two Tulsa locations and never fails to offer quality service, and Dr. Denise Roddy of Advanced Eye Care offers pediatric assistance, lens fittings and more.
Dr. Lisa Mayes of Eye Care Oklahoma provides primary eye services in Moore. Dr. Jason Pickard with Cornerstone Eyecare has a passion for complete eye health and offers comprehensive care in Oklahoma City. Dr. George S. Shields runs Shields Family Eyecare in Edmond, and their friendly staff cares about how you see the world.
Orthodontist
A great smile can take you places, and that's why orthodontists in Oklahoma work to get your smile looking exactly how you want it. Dr. Mark Andregg of Andregg Orthodontics provides braces, teeth whitening and TMJ treatment. Dr. Llon Clendenen runs Tulsa Braces by Dr. C. and will get your teeth looking perfect in no time, and Dr. Michael Hosier of Hosier Orthodontics can administer braces, Invisalign and much more.
In Oklahoma City, The Brace Place remains a favorite for quality care and excellent orthodontists. The Orthodontic Associates offers bite correction services, modern orthodontic care, Invisalign and friendly service. And lastly, Orthodontic Arts provides excellent dental care with financial assistance.
Orthopedic Surgeon
Bone health is key to living a long and active life. Dr. Yogesh Mittal and Dr. Greg Holt of The Orthopaedic Center are the best when it comes to knee replacements, breaks and general bone care. Dr. Ron LaButti of Central States Orthopedic Specialists continually raises the bar in terms of sports medicine, reconstructive surgery and joint replacement. Dr. Scott Dunitz at Tulsa Bone and Joint offers adult reconstruction procedures, and Dr. Brad Boone of Eastern Oklahoma Orthopedic Center has been serving Oklahomans since 1991 and never fails to provide quality care.
For bone care in Oklahoma City, Dr. Kevin Hargrove of Orthopedic Solutions specializes in sports and worked related injuries. Dr. Warren G. Low of McBride Orthopedic Hospital performs shoulder and elbow replacements and ACL surgery. And for foot and ankle surgery, go see Dr. Brian Clowers of Oklahoma Sports Orthopedic Institute.
Pediatrician
As the first doctor a child sees, a pediatrician leaves an important mark on that child's development. Dr. Patrick Daley has been a Tulsa favorite for years and offers an excellent bedside manner. Dr. Kristen Stevens understands a child's needs and will make the experience as fun as possible. And South Tulsa Pediatrics is an efficient and speedy choice with excellent doctors and staff.
Dr. Richard Stanford of INTEGRIS Physicians can assist with any child's needs in a soothing and entertaining atmosphere. Dr. Kelly Stephens III of Mercy Clinic Physicians has been practicing medicine for 32 years and understands how to effectively communicate with and treat children. And Dr. Melissa Lindenau of OU Grand Prairie Pediatrics provides every child she sees with excellent care.
Pharmacy
A pharmacy should be quick and effective at getting customers the medications they need. In both Tulsa and Oklahoma City, Walgreens and CVS offer efficient and easy service to get their customers in and out quickly. The Apothecary Shoppe in Tulsa compounds its own pharmaceuticals and offers a great native alternative to bigger chains.
In Oklahoma City, Medic Pharmacy at Hefner Pointe is a locally owned business that treats every customer with individualized care.
Rehabilitation/Sports Medicine Center
For treating everything from a sprained ankle to hip replacement, Eastern Oklahoma Orthopedic Center is the top choice for our readers in Tulsa. Central States Orthopedic Specialists has a reputation for high-quality care and service. Excel Therapy has multiple convenient locations offering a range of services, and Physical Rehabilitation Center of Tulsa provides a balance of service, technology and advanced knowledge. Tulsa Spine and Rehab is also trusted by Tulsans to treat back, neck and joint pain.
Oklahoma City readers gave Oklahoma Sports Spine Center, part of the Oklahoma Sports Science and Orthopedics network, the top spot in this year's list. Oklahoma Sports and Orthopedics Institute has multiple offices in the Oklahoma City metro area and is also a popular choice among our readers. McBride Orthopedic Hospital is a physician-owned hospital that works to deliver consistently superior outcomes for patients.
Spa
Tulsans looking for a spa day turn first to Jara Herron Medical Spa and Salon, which operates both as a day spa and a medical spa with a variety of options. Spa Lux Day Spa & Massage uses massage, aroma and hydrotherapies to create the perfect spa day, and Massage Envy has multiple convenient locations across the Tulsa metro area. Spa Southern Hills has a full-service day salon that was established in 2001.
Eden Salon Spa offers a variety of services and is a favorite among our Oklahoma City readers. Renaissance Salon & Spa offers individual services as well as packages for group visits to celebrate a special event, and Salon & Spa on Spring Creek allows people to relax and rejuvenate their bodies.
Therapist/Counselor
A caring therapist can be critical when people need to work through issues or handle the stress of everyday life. Dr. Courtney Linsenmeyer-O'Brien, Ph.D, MHR, LPC is trusted by many of our Tulsa readers and specializes in treating anxiety and depression and providing counseling for families, individuals and couples. Chris R. Giles, MS, LMFT of Christian Family Institute draws from a variety of therapeutic approaches to help people. Dr. Amy Kesner, Ph.D helps guide her clients based on their needs and believes in an individualized approach.
In Oklahoma City, Dr. Todd Ephraim, Ph.D is a specialist in resolving marriage conflict, classroom performance, childhood and adolescent development and personal relationships. Kristy M. Mitchell, LPC provides compassionate counseling services for adults and couples in her Norman office. Dr. Becky Wahkinney, Ph.D is a generalist who sees a wide variety of people of all ages with many presenting problems.
Weight Loss/Weight Management Clinic
Losing weight is never easy, but having someone to help you can be a successful way to achieve your goals. In Tulsa and Oklahoma City, Weight Watchers provides online tools and calculators along with classes and meal flexibility. BA Med Spa and Weight Loss Center's highly trained staff will help you with an individualized approach to your weight loss needs. Tulsa Natural Health Clinic and Spa specializes in using complementary medicine to help people achieve their health goals.
The Broadway Clinic is the most popular option with our readers in Oklahoma City and has been helping people for more than 38 years. Absolutely Thin is a primarily online option that received high praise from residents in Oklahoma City.
Yoga/Fitness Studio
Yoga remains extremely popular as a fun way to stay fit and flexible. Salt Yoga takes top pick in Tulsa with two convenient locations and a mission to make yoga fun and accessible to everyone. Barre3 offers online workouts and is a favorite for Tulsa and Oklahoma City residents alike, and Pure Barre is a popular choice with a wide range of classes. The Yoga Room and Sculpt Tulsa also have the loyalty of many Tulsa readers.
In Oklahoma City, the YMCA is the most popular choice among our readers. Soul Yoga also provides classes that calm the mind, invigorate the body and soothe the soul.